As an Amazon Associate, we earn from qualifying purchases at no extra cost to you.
Finding a quiet place to record your music in your home can be difficult. If you have kids around, they would want to play and make noises. Sometimes, you might be annoying other people when you start singing.
However, this shouldn't be the case.
With a soundproofed booth you can enjoy recording your music in a quiet area, and no one would complain about noises from your booth.
The good news is that you can make a booth in your home.
In this article, we will discuss with you 7 easy steps by experts that will help you make your soundproof booth.
How To Make a Soundproof Booth in Home
Step 1: Identify a Suitable Room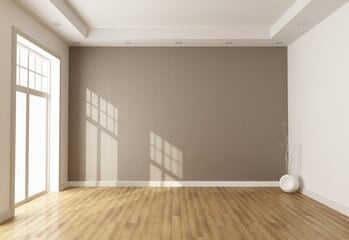 The first step in making a soundproof booth in your home is identifying a suitable place to have your booth. For effectiveness, choose a room that is not that busy. This is especially if you have other members in the house.
Choose a room that is quieter than others. Avoid rooms with appliances that produce vibrations or any nature of noise. It will be difficult for you to effectively soundproof a room that has a high level of noise.
If you live along a busy road, avoid rooms that are next to the road noise.
If you have a spare bedroom in your home, this could be a perfect choice. In short, get a room that you think is suitable for booth soundproofing.
Once you identify this room, focus on soundproofing it alone. Apply soundproofing techniques that will block noises from outside.
In the following steps, we will discuss key things you need to do when soundproofing your room.
Step 2: Seal all the Gaps Over Your Room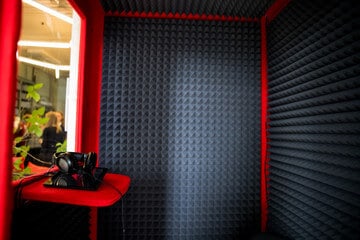 The major culprit of noise in your booth would be air gaps. These are as a result of cracks or spaces leftover your room.
You need to understand that sound easily travel through the air. If there are air gaps over your booth, more noise will pass through it and get into your room.
So, the focus in this step is to inspect your entire room and check whether there is any crack or air gap. Seal any area that would allow noises to pass through.
Start by inspecting the wall. If your wall is wooden, look around the wood joints. These are areas that you will find air gaps over your room. Also, check over your concrete and see if you can find a crack.
Do the same thing with your ceiling.
Once you find a crack, mark it.
Other areas you will find air gaps over your room is around the doors and the windows. Look at the area where your door or window frames joins your wall. Around these areas, you are likely to find air gaps that will make noises.
In the end, seal all the cracks. Leave none. For the walls, add a layer of mass over it. This is especially is you have the authority to modify your rooms. But if you are a tenant and can't be allowed to modify the house, look for alternative methods that will discuss in this article.
One of the effective ways to seal most of the air gaps is using a weatherstripping tape. The tape is strong enough to block all noises passing through air gaps. It's specifically manufactured for this purpose of soundproofing and blocking air gaps.
To use it, first measure the size of your crack or air gaps. Then cut the weatherstripping tape and place it over the crack.
In case the air gap you identified is large, use another strategy to seal it. You can place soundproofing blankets, acoustic foams, or panels over the air space. This is especially large air gaps that you will find over the ceilings and the walls. We will discuss these alternative methods in the following sections.
For small cracks over the wall and ceiling your concrete crack sealant. It will block the noises effectively. The following is the best sealant you will find in the market today. Buy it and start soundproofing.
Quikrete Concrete Crack Seal Natural 1 Qt
It is easy to use
It is highly durable
Buy the weatherstripping tape on Amazon today and soundproof your room. The following are the best tapes you will find in the market today.
22%
(* = affiliate link / image source: Amazon partner program)
Foam Adhesive Strips
2-Inch-Wide X 1/4 Inch Thick
Total 13 Feet Long
(* = affiliate link / image source: Amazon partner program)
Seal, Doors,
Waterproof,
Sound Dampening
Craft Tape (33 Ft- 1/8″ x 2″)
Step 3: Use Door Sweep to Cover Space Under the Door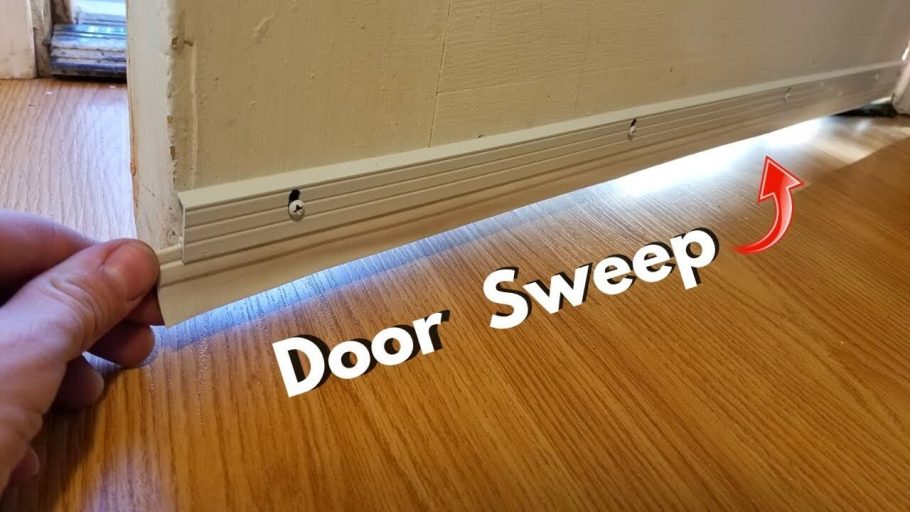 I didn't want to combine this step with step 2 though it's still the same concept. On every door, you will find a space under it. This is the space left to allow the door to open and close clearly.
This space under your door is one of the major problems when it comes to allowing noises in your room.
So, to deal with it, you need to cover it. And to do this properly, you need to buy door sweeps from Amazon and install them over your door.
Alternatively, you can use draft stoppers or heavy rugs and place them under the door.
All you need to be careful about is the door flexibility. It should be able to open and close smoothly after installing the door sweeps under it. There is no need of solving one problem and creating another one in the process.
Installing the door sweeps and draft stoppers is easy. All you need to do is attach them at the bottom of your door. And most of the products that you will buy from Amazon they will come with their manual. Follow it, and it will be easy for you to soundproof the door.
Buy the following door sweeps from Amazon and soundproof your door space today.
(* = affiliate link / image source: Amazon partner program)
Under Door Seal for Exterior/Interior Doors
Soundproof Door Bottom
Weather Stripping
13%
(* = affiliate link / image source: Amazon partner program)
Double-Sided
No cold
36 Inch Foam
Step 4: Soundproof the Door
The truth is, most of the noises that will come into your booth area will pass through the door. Therefore, put more effort into soundproofing your door.
First focus on the thickness of the door. Light and hollow doors will allow all noises from outside to enter into your booth.
Replace or add some mass on the door to dampen all the noise. When you think about replacing the door, you can only do that if you have the authority to replace it. If you live in a rented house, first consult your property manager. If you make any adjustment in the house without consulting, you might find yourself in trouble.
Something else to ensure there is no air space over the door. Seal every air gap with a weatherstripping tape and get it done.
The easiest way to soundproof a door is to hang soundproofing curtains or blankets over the door. But for best performance, combine more than one technique on the door and soundproof it.
Buy the following soundproofing blankets and curtains and hang them over your door.
Blankets
Sure-Max 12 Moving & Packing Blankets
(* = affiliate link / image source: Amazon partner program)
Deluxe Pro
Double-sided construction
80″ x 72″ (40 lb/DZ Weight)
Professional Quilted Shipping Furniture Pads Royal Blue
(* = affiliate link / image source: Amazon partner program)
Effective sound absorption.
Measures 95″ x 54.
Great for recording studios, drum rooms, rehearsal spaces, vocal booths, and more
Installation hardware included
Curtains
15%
(* = affiliate link / image source: Amazon partner program)
Noise Reducing Thermal Insulated Solid Ring
Top Blackout Window Curtains/Drapes
Two Panels,42 x 84 Inch.
(* = affiliate link / image source: Amazon partner program)
Thermal Insulated
Noise Reducing
Size: 52W x 54L Inch
Step 5: Soundproof Any Window
Apply the same procedure in soundproofing your windows. Seal all the air gaps over your window and hand soundproofing curtains and blankets over them.
Step 6: Work on the Wall
If your wall is thin, it will allow noises to pass through them and cause disturbances in your booth. So, to deal with this, add another layer over it.
However, as previously mentioned, this should only be done if you allowed modifying the house.
Alternatively, install acoustic foams over the wall. These are the foams used in music studios and booths. When the foams are installed over the wall, they absorb and softness all the sound bouncing over them. As a result, you won't experience any echo.
Step 7: Soundproof Any Appliance in the Room
Appliances such as washing machines and fridges will make some noises when they operate. If you are selected your booth room in an area with appliances, first start by soundproofing them. It won't make any sense to soundproof your entire room and leave noises coming from your appliances.
Parting Shot
Now you have a quiet booth. Whether you wanted it for recording music, reading or meditating, you won't have to worry about noises anymore. Follow the simple steps discussed in this article and enjoy having a quiet booth in your home.