As an Amazon Associate, we earn from qualifying purchases at no extra cost to you.
If you have been bothered by the car noise, you must have gone an extra mile to research on how you can deal with that problem. Sound deadening materials are the best solution for car noise. However, it can be difficult to decide which mat is best for your car. This is why we are here to help you.
If you are wondering whether to buy Noico or Dynamat, stay with us. In this article, we will discuss everything you need to know about Noico vs Dynamat.
What Makes a Sound Deadener the Best for Car Soundproofing?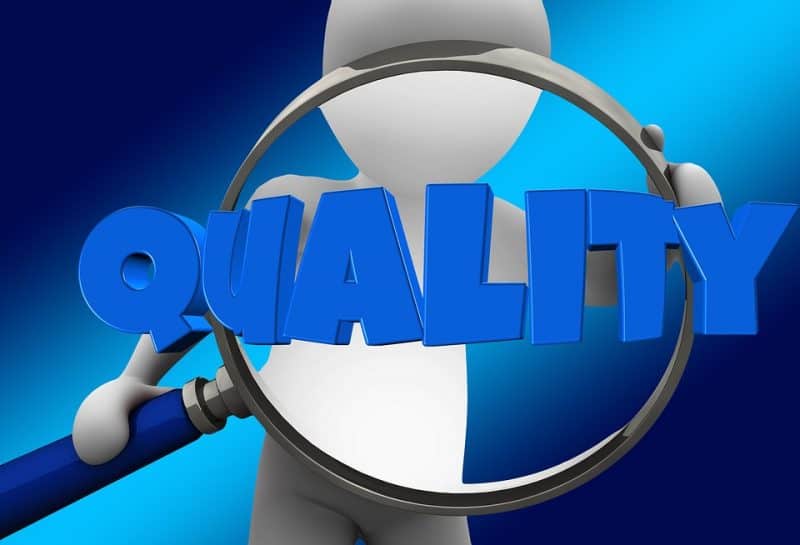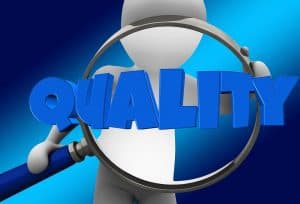 Sound deadeners come in different materials, sizes, and brands. N0ico is different from Dynamat. Therefore, to choose the best Mat, it's essential to understand their differentiating factors.
Without understanding the factors to consider in sound reduction, you won't be able to choose the best deadener. Once you have the elements, compare them with what each sound deadener offers.
With that said, consider the following factors when choosing between Noico and Dynamat.
Method of Noise Reduction
Before choosing between Noico and Dynamat, it's essential to understand the nature of sound reduction each material uses. You should understand the difference between sound absorption and soundproofing.
Soundproofing materials reduces the external noises entering into the car. The noises include wind, tire humming, and wind.
Sound absorption reduces noises from the car. The noises include cabin noise, loud motor, and rattling of the trunk.
Therefore, understand the nature of the sound you want to reduce. Noico and Dynamat are both soundproofing materials.
2. Types of materials used in Sound Deadener
Noico and Dynamat have different material. Therefore, they insulate the noise differently. One material is effective than the other. The material also determines other factors such as ease of application and flexibility.
3. Thickness
The thicker the material, the better the insulation. Thicker materials isolate external noises from entering the car efficiently.
4. Oil Resistance
Cars are constantly in contact with oil. It doesn't matter how careful you are, grease or oil will be found on your car surface at some point.
Therefore, when choosing a car deadener choose a material that can easily stick to your surface. Choose a material that is oil resistant.
5. Material Flexibility
Flexible material will give you an easier installation. You can bend it and install on corners, or curves. Inflexible material will not give you the best service as you would wish.
6. Material Weight
Always go for a lightweight mat. You won't use much effort fixing the material on the surface.
Noico
Noico mats can be used anywhere to soundproof. They are specifically designed to be used in automotive.
Noico eliminates general automotive sounds, vibrations, and rattling of moving cars. Its performance offers unmatched soundproofing abilities for any automotive.
It's ideal for soundproofing any part of the car. This includes the trunk, floor, roof, doors, and any other part. However, it's rubber smell might make it unfriendly to some people.
N0ico Features
Great Thickness: Noico is made up of a sound deader material of 80 mil thickness. Due to this thickness, it is efficient in soundproofing noises of any kind.
Easy to Install: Noico come with installation indicators. So you don't need to worry about installation. The indicator notifies you when you have installed the mat properly.
Lightweight: Don't be misled by its thickness. Noico is very light, weighing approximately 0.7lbs per square meter. When used on soundproofing cars, it does not add much weight.
Built with Butyl: Butyl enhances efficiency in insulation while keeping the mat weight on check.
Available in Multiple Sheets: Noico mats can cover 36 square ft. It comes in 9 sheets that make it a perfect choice for different soundproofing parts of your car.
Pros
Multiple sheets
Lightweight yet thick
Easy and Friendly to install
Affordable
Perfect for any type of automotive surface
Cons
The foil is relatively thin
Has a rubber smell
You must wear protection gloves when installing
Popular Noico Mats on Amazon
Noico 80 mil (Check on Amazon)
36 sqft car Sound deadening mat,
Butyl Automotive Sound Deadener,
Audio Noise Insulation and dampening
Noico Green 170 mil (Check on Amazon)
(* = affiliate link / image source: Amazon partner program)
36 sqft
Сar Waterproof Sound Insulation,
Heat and Cool Liner,
Self-Adhesive Closed Cell PE Foam Deadening Material
1/6" Thick Sound Deadener
Dynamt
Dynamat reduces automotive noise but also improves the quality of your car audio. It blocks all noise from the car engine, vibrations, and car movements. At the same time, it absorbs all the echoes in your car cabin. This is why the mat improves the quality of your car audio.
The mat is also perfect for heat insulation. Your car remains cool during hot summer days.
Dynamat Features
Permanent Adhesive: The mats have a lasting, strong adhesive for installation. After installing the Dynamat, it does not come off. It remains intact even when temperatures are high.
Aluminum Coated: Dynamat comes with an aluminum coating. The coating enhances heat resistance on the mat. It does not absorb heat.
Compatibility: Dynamat is made up of a material that is compatible with different car surfaces. Therefore, without any difficulty, you can apply it on different surfaces and hold firmly.
Flexible material: The mat is flexible and can be used to soundproof flat surfaces, corners, and curves.
Multiple functions: Besides soundproofing, the mat also insulates the car from excess heat. It also reduces the rattling of sub-woofers. Therefore, when used in a vehicle, it enhances the overall bass effect of a vehicle.
Pros
No heating is required to install.
Improves subwoofers sound quality.
Efficient in deadening vibrations, noise, and heat.
Aluminum coated.
Cons
Expensive
It requires a separate tape and roller to seal the seams between two mats
Popular Dynamats on Amazon
Dynamat 10455(Check on Amazon)
19%
(* = affiliate link / image source: Amazon partner program)
80 mil 36 sqft
car Sound deadening mat,
Audio Noise Insulation and dampening
Butyl Automotive Sound Deadener.
Dynamat 10435 (Check on Amazon)
(* = affiliate link / image source: Amazon partner program)
12″ x 36″ x 0.067″ Thick
Self-Adhesive
Sound Deadener with Xtreme Door Kit
Dynamat Xtreme Extreme BULK(Check on Amazon)
(* = affiliate link / image source: Amazon partner program)
Single Sheet, 2 Sq FT, 24″ x 12″
Black Aluminum with Self Adhesive (peel off) Butyl Rubber Backing
Wholesale product, Bulk Packed
Folded 2 times (into 3rds)
Includes installation instruction sheet
Noico Vs. Dynamat: Which is the Best?
After going through Each mat feature, pro, and cons, you might yet not be sure which mat is best. We will compare the two mats carefully and see which mat is best for soundproofing your car.
Effectiveness
Dynamat is more effective than Noico. It is thinner than Noico, but its material makes it the best Mat for cars. Dynamat does not have any asphalt in it. This makes it effective for all temperatures. It's also the reason why Dynamat is odorless. Noico, on the other hand, emits a strong rubber smell that might not be pleasant in the car.
Price
Dynamat is the most expensive sound deadening mat in the market. If you are looking for an affordable mat, go for Noico. But if your focus is on effectiveness and not cost, buy Dynamat. The price of the mat is worth the service it will offer to you.
Installation
Dynamat is great, but when it comes to installation, you will leave it to your mechanic. Yes, the mat is flexible and easy to install on every part of your car. But not everyone can install Dynamat.
Because of its thickness, you will have a difficult time cutting it. Therefore, we don't recommend you to install it yourself. Unless you are an expert, otherwise, hire a professional. Let them handle the installation for you.
You don't want to spend money buying a good sound deadener and destroy it when installing.
On the other hand, installing Noico is easy. The only thing that you must do is wearing gloves.
Placement
We earlier mentioned that Dynamat is flexible. It can be placed on flat and curved surfaces. However, both mats can be placed on the floors, firewall, trunk, ceiling, doors, and under the hood.
Why We Believe Dynamat is Better than Noico?
We have tried and tested both Noico and Dynamat. The following is the reason why we would choose Dynamat over Noico. There are four reasons which make Dynamat a better choice.
It is highly effective in the reduction of road noise and improving the acoustic sound in the cabin.
It's not made of Asphalt. This factor is everything that you should look for when buying a sound deadener.
It's odorless.
It can function well both in cold and hot climates.
These are important features that are not found in Noico. Hence the reason the Dynamat is more expensive than Noico. However, it's worth the price.
P.S: If you are looking for another alternative, check our article that compares Dynamat Vs. Fatmat.
Parting Shot
Dynamat and Noico are great soundproofing mats. They are the best mats in the market. Specifically, Dynamat gives excellent performance as compared to Noico. Though it's expensive, it's worth the investment. Noico performs better as compared to other mats. Its lightweight and exceptional thickness make it the right choice if budget is an issue. Choose the mat that suits you. Buy it today on Amazon and start soundproofing your car.