As an Amazon Associate, we earn from qualifying purchases at no extra cost to you.
Are you worried about engine noises? You have been driving your car, but all over sudden the noise from the engine becomes unbearable. It's even worse when you drive for long distances. The car starts overheating.
We are sure this is something you can't enjoy.
However, this should never be the case. You can insulate the car under the hood. It will insulate both the sound and the heat.
In this article, we will share with you tips to soundproof your car under hood.
Why Install Car Under Hood Liner Insulation?
There are different reasons as to why it's essential to insulate your car underhood with a liner. The following are major reasons.
Sound Deadening: The major reason for hood liner installation is soundproofing. The under hood insulation will be able to absorb most of your car vibrations. It also absorbs noises coming from your engine.
Heat Insulation: Most of the common insulation techniques insulates the car from the heat emitted by the car engine.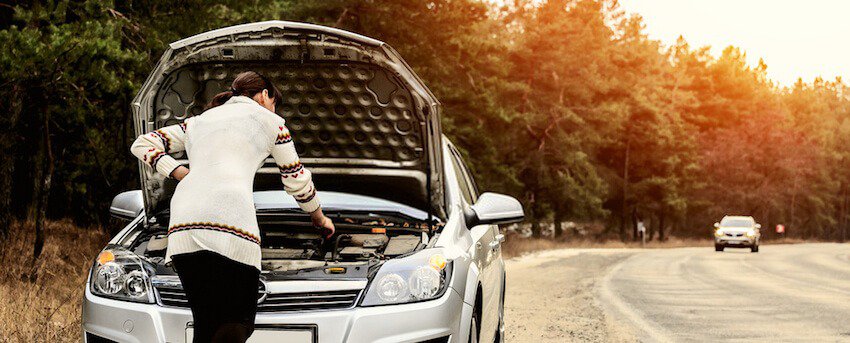 Preventing Car Paint from Peeling Off: As your car gets hot, there are high chances that its paint will peel off. This is especially the paint on surfaces around the car engine.
Fireproofing: Most of the car under hood liners are fireproof. If the car engine happens to catch fire, the liners will stop it from spreading.
Tips to Soundproof Car Hoods
Soundproofing is one of the benefits of the car under hood liner insulation. Soundproofing prevents the noise from the engine and road from reaching the car cabin. With proper installation, the car noise won't be able to cause disturbances to the passengers in the car.
Therefore, apply the following tips to soundproof your car under hood panel.
1. Install a Sound Deadening Mat
Sound deadening mats come with different sizes, materials, and prices. However, you can always choose the best deadening material to install to your car.
Dynamat, Noico, and Fatmat are the top three sound deadeners. These deadeners are effective in soundproofing your car. Dynamat specifically is not only effective for sound insulation but also for thermal installation.
Have a look at each mat below and decide the mat to use.
Dyanamt
Dynamat is a sound deadening material that can be installed in every part of the car. It functions well when installed in the car under hood.
Dynamat reduces automotive noise. It also improves the quality of your car audio. It blocks all noise from the car engine, vibrations, and car movements. At the same time, it absorbs all the echoes in your car cabin. This is the reason it can be used inside the car cabin and also in the car under hood.
The mat is also perfect for heat insulation. Your car remains cool during hot summer days.
Dynamat Features
Permanent Adhesive: The mats have a lasting, strong, and adhesive for installation. After installing the Dynamat, it does not come off. It remains intact even when temperatures are high.
Aluminum Coated: Dynamat has an aluminum coating. The coating makes dynamat heat resistance. As a result, Dynamat is one of the best thermal installation mats.
Compatibility: Dynamat is made up of a material that is compatible with different car surfaces. It does not need any special handling to fix on the car under hood. Therefore, without any difficulty, you can install it on different surfaces and hold firmly.
Flexible material: The mat is flexible and can be used to soundproof flat surfaces, corners, and curves.
Multi-purpose: Besides soundproofing, the mat also insulates the car from excess heat. It also reduces the rattling of subwoofers. This makes it the best choice for installing in the car under hood.
Pros
No heating is required to install.
Improves subwoofers sound quality.
Efficient in deadening vibrations, noise, and heat.
Aluminum coated.
Cons
Expensive
It requires a separate tape and roller to seal the seams between two mats
The following Dynamats are Available on Amazon.
80 mil 36 sqft
car Sound deadening mat,
Audio Noise Insulation and dampening
Butyl Automotive Sound Deadener.
12″ x 36″ x 0.067″ Thick
Self-Adhesive
Sound Deadener with Xtreme Door Kit
Single Sheet, 2 Sq FT, 24″ x 12″
Black Aluminum with Self Adhesive (peel off) Butyl Rubber Backing
Wholesale product, Bulk Packed
Folded 2 times (into 3rds)
Includes installation instruction sheet
Noico
Just like Dynamat, Noico mats can be used both in the car cabin and under hoods. The mats are specifically designed for car soundproofing.
Noico soundproofs automotive sounds, vibrations, and rattling. Its performance offers unmatched soundproofing abilities for any automotive.
It's ideal for soundproofing any part of the car. This includes the trunk, floor, roof, doors, and any other part.
The only problem with Noico mat is that it emits some rubber smell. The smell is more, especially when your car has overheated, or during warm temperatures.
Read Also: How To Break A Car Window Quietly: 3 Effective Ways
Noico Features
Great Thickness: The thicker the car deadener is the best the performance. Noico is made up of a sound deader material of 80 mil thickness. Due to this thickness, it is efficient in soundproofing most of the car noises from the under hood.
Easy to Install: Noico come with installation indicators. The indicator notifies you when you have installed the mat properly. This makes its installation easier as compared to Dynamat.
Lightweight: Because the mat is thin doesn't mean it's heavy. Noico is very light, weighing approximately 0.7lbs per square meter. When used on the car under hood, it does not add much weight.
Built with Butyl: Butyl enhances efficiency in insulation while keeping the mat weight in check.
Available in Multiple Sheets: Noico mats can cover 36 square ft. It comes in 9 sheets that make it a perfect choice for different soundproofing parts of your car.
Pros
Multiple sheets
Lightweight yet thick
Easy and Friendly to install
Affordable
Perfect for any type of automotive surface
Cons
The foil is relatively thin
Has a rubber smell
You must wear protection gloves when installing
Buy the Noico Mats on Amazon
36 sqft car Sound deadening mat,
Butyl Automotive Sound Deadener,
Audio Noise Insulation and dampening
36 sqft
Сar Waterproof Sound Insulation,
Heat and Cool Liner,
Self-Adhesive Closed Cell PE Foam Deadening Material
1/6" Thick Sound Deadener
Fatmat
If you are looking for a cheaper soundproofing material look no further. Fatmat will block most of the car under hood noises. You won't need to break a bank to get the mat.
Fatmat is made with asphalt. It's one of the best and thinnest Asphalt sound deadeners. It has a thickness of 50 mils.
However, you will have to deal with some odor. When exposed to high temperatures, it emits some asphalt odor.
Fatmat only performs better in colder areas due to its composition. The alsphat material in Dynamat melts under high temperatures. Therefore, it cannot be installed in cars driven in hot weathers.
As compared to Dynamat, it's easy to install though the installation process is tedious.
Pros
Affordable as compared to Dynamat
Asphalt-based composition
Effective in noise reduction
Absorbs audio vibration
Cons
Has a strong odor
Doesn't perform in hot climates
Relatively thin
Buy Fatmat on Amazon
Thickness of 110mil
Self-Adhesive
Sound Deadener with Install Kit
Black Butyl
MegaMat Sound
10 Sq Ft x 70 mil Thick
The Best Mat for Car Under hood Between Fatmat, Noico, and Dynamat
All of these three mats give excellent results when used to soundproof the car under hood. The three of them block most of the noises from your car.
But if you are looking for a deadener that will serve more functions than just soundproofing, choose Dynamat. It functions well as a sound deadener.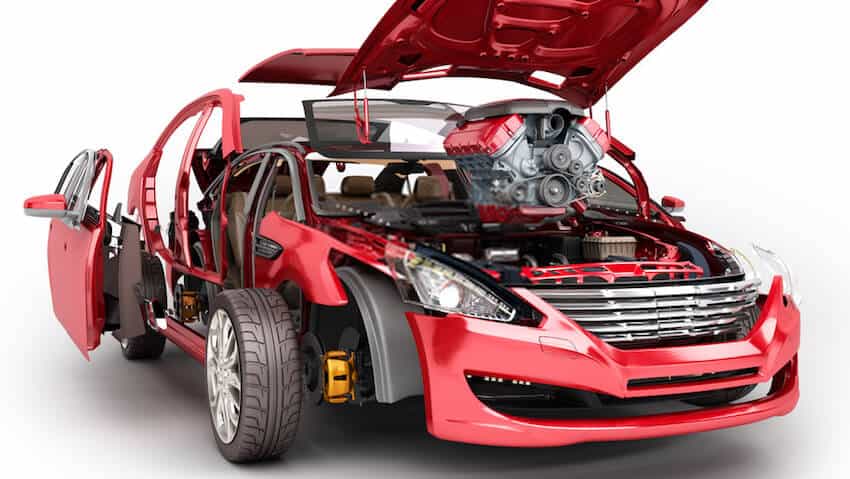 However, if you are under budget, go for Noico. Noico is efficient in soundproofing. It doesn't have a strong smell like Fatmat.
Fatmat, on the other hand, is cheap but cannot withstand high temperatures. You should only choose it when you are under a tight budget and have no other option.
2. Use Hood Liner
Just like sound deadeners, hood liners perform well when used in a car. A high-quality hood liner provides excellent results for the car soundproofing.
Hood liners are self-adhesive. To install them, you need to cut into desired sizes according to the shape of your car.
Hood liners are thicker than sound deadeners. They insulate heat and noise from the car. The following are the best liners available on Amazon.
Dynamat hood liners blocks dense car engine noises.
The liner is dense and easy to install.
However, ensure you cut it into correct measures before installation.
The hood liner holds tightly taking the shape of the car.
Has an aluminum lining to reflect heat away.
Fatmat Hood Liner
Made with acoustic foam reinforced with aluminum foil
Resistant to heat
Sound absorption material to reduce engine vibrations
Durable
Tips to Install the Hood Liners
Follow the steps below to install your wood liner.
Step 1: Clean the hood panel for adhesive work.
Step 2: Cut your hood liner according to the size of your hood panel
Step 3: Remove the protective film and apply your liner.
Step 4: Install the hood liners in layers in the inside hood panel.
Step 5: Use a sharp blade to trim the protruding liners parts.
As simple as that. You will have installed your hood liner and said goodbye to engine noises and heat.
3. Choose to Use Both Sound Deadener and a Hood Liner
Both sound deadener and hood liner function well when soundproofing a car hood. Therefore, instead of choosing a single soundproofing method, you can combine them.
Both hood liners and sound deadeners are self-adhesive. When used on the car under hood they can be fixed on top of each other. All you need to do is cut them into desired sizes before fixing them.
Combining both the hood liner and sound deadening mats will reduce the heat and sound coming from your engine.
Final Words
With car hoods soundproofing, you won't get noises from the car engine. The best thing is that the soundproofing materials are readily available on Amazon. If you are confident enough, you can buy them and fix them yourself.
But the most important thing is to ensure that you choose the right hood liner for your car.
However, if you cannot install the materials on yourself, its advisable to let a professional do it for you.