As an Amazon Associate, we earn from qualifying purchases at no extra cost to you.
Let's face it. Emergencies that require you to break car window are many. Anyone can lock the car keys in the cabin. If you do this, and you don't have any spare keys you might need to break the window. Even if you are breaking your own car, you might need to break the window silently.
This is especially if the car is in a public place. You might have no proof that you own the vehicle. At the same time, if found, you might get into trouble. You will be suspected to be a thief. And before you explain it, you will have received some beatings from the mob. And that is the last thing you will wish of. Mob justice is cruel.
Other times you might need to break into someone's car and offer some help. According to KidsandCars.org, on average, 38 children die every summer from heat-related cases after they are trapped in cars.
You could be walking in a parking lot and see a baby struggling to live inside the car. At this point, you will need to save the life of the baby.
Other times you could also be trapped in the car. You can break yourself out without causing any commotion.
Therefore, with these emergencies, you need to understand how you can save the day and still not bring attention to yourself.
In this article, we will discuss simple techniques to beak a window silently.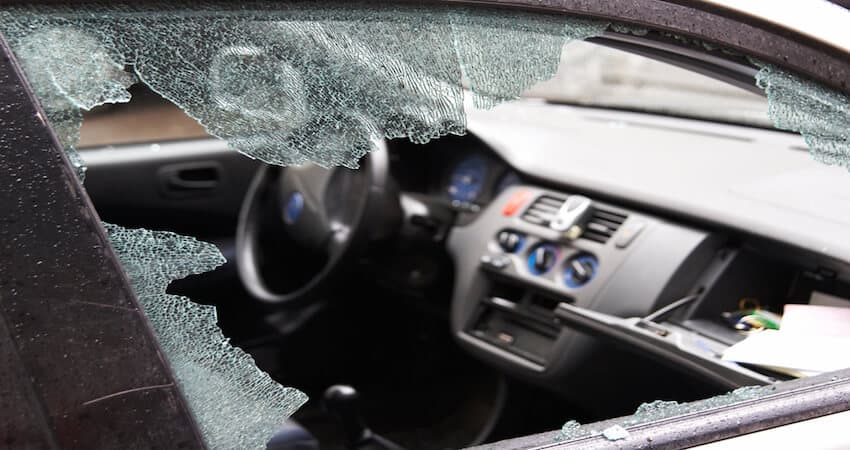 Important Note:
Car windows are made with tempered glass. It's designed to resist any blunt force. Therefore, using a blunt object to pound on the car windows will yield no results.
The Tricks of Breaking Car Window Silently During an Emergency
Target the edge of your window. Don't focus on the center. At the window edge, the glass breaks easily. If you want to break a window, silently don't try the windscreen or back windows. These two glasses are strong hence not easy to break.
Hit the Window at the Edge…
Focus your efforts on the passengers or diver's window. These glasses are not as strong as the other car glasses.
If you are breaking the car from inside, it's even easier. Use the car hammer if you have it. But if you don't have any car hammer, find another tool inside the car and hit the edge of the window. Hit the edge with all strength.
For safety measures, buy a car hammer and have it in your car. Check the following car hammers on Amazon. Buy one today.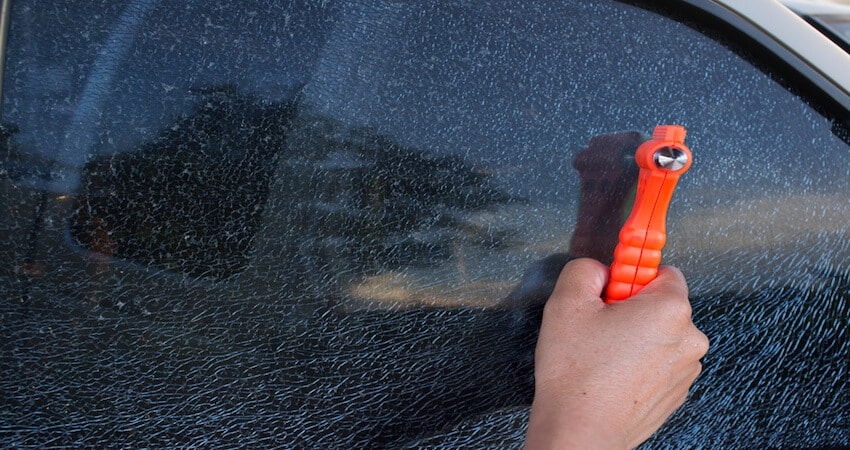 VicTsing 2 Pack Safety Hammer,
Emergency Escape Tool with Car Window Breaker and Seat Belt Cutter,
Strong for any car window
Comes with a manual
Life Saving Survival Kit
35%
(* = affiliate link / image source: Amazon partner program)
Emergency Escape Tool
Auto Car Window Glass Hammer Breaker and Seat Belt Cutter
Escape 2-in-1 Tool
Easy to use
(* = affiliate link / image source: Amazon partner program)
Auto Emergency Window Breaker,
Metal Car Safety Hammer
Seat Belt Cutter
Aluminium Alloy
Emergency Escape Tool(1PC)
This trick is helpful to anyone. If you ever find yourself kidnapped or trapped in a car, you can use this strategy to save yourself.
How to Break Glass Quietly if You Have Enough Time
If it's an emergency and you need to get the job done quietly, consider the trick described above. But if you are not in a hurry follow the tips below.
I. Cover the Entire Glass with Duct Tape
Buy duct tape from amazon. Cover the entire window with the tape. Ensure that there is no part of the glass that is visible. If you can access both sides of the glass, go ahead and cover it.
After taping your glass. Smash it. You can use any tool that will break the glass.
The duct tape will dampen all noise produced by shattering glass. It's also safe breaking your glass this way. There are no glass particles that will fall in and around your car.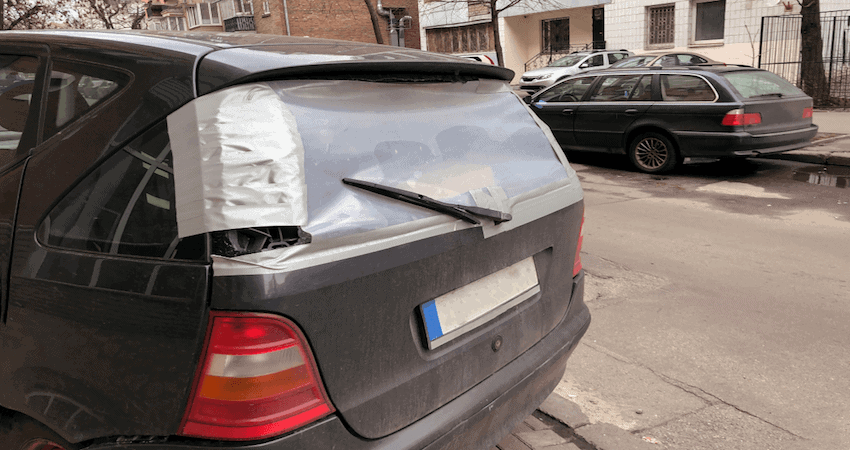 Use either of the following duct tapes from Amazon.
(* = affiliate link / image source: Amazon partner program)
5 Roll Multi Pack Industrial Lot
30 Yards x 2 inch Wide
Large Bulk Value Pack of Grey Original Extra Strength,
Tear by Hand
(* = affiliate link / image source: Amazon partner program)
Adhesive
Multi-Use tape with strong adhesive to create a secure bond
Great for bundling, taping cords, patching, reinforcing and more
Suitable for temporary repairs
Excellent strength for durability
II. Use Soundproofing Blankets To Cover the Glass
Soundproofing blankets are thick. They can absorb the sound of shattering glass. Therefore, if you are wondering how to break a window quietly, this is the trick.
Buy a soundproofing blanket from amazon. Fold it and attach it directly below the window. If you can't access the inside part of the car window, place it on top of the glass.
You can hit the window glass through the blanket. Ensure you have covered all the glass before hitting it.
Soundproofing blankets absorb all shattering noises. Soundproofing blankets also useful to soundproof your room, check our recent article here.
III. Use a Pillow
Get a pillow and place it on top of the glass. Tap the pillow gently with a hammer. This technique will break the glass. The pillow will also absorb all the noises from shattering glass.
Combine All of the Above Techniques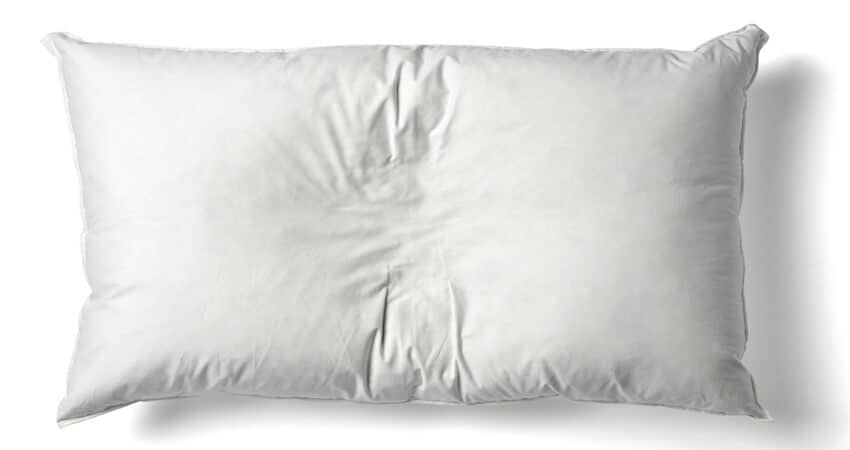 Use duct tapes, pillows, and blankets together if you want to reduce the noise to zero. If you use pillow and blankets alone, you won't hear sound from the shattering glass. But the glass will make some noise when it falls on a hard surface.
The duct tape will also absorb the shattering noise. However, it's not as effective as blankets and pillows.
But when all these techniques are combined, no noise is heard. The soundproofing blankets and pillows will absorb all sounds. At the same time, the duct seal tape will hold together the broken pieces of glass.
The glass does not fall on the ground. And the noise heard when glass falls on the ground is eliminated.
If you do not have a soundproofing blanket, consider either of the following blankets from Amazon.
Sure-Max 12 Moving & Packing Blankets
(* = affiliate link / image source: Amazon partner program)
Deluxe Pro
Double-sided construction
80″ x 72″ (40 lb/dz Weight)
Professional Quilted Shipping Furniture Pads Royal Blue
(* = affiliate link / image source: Amazon partner program)
Effective sound absorption.
Measures 95″ x 54.
Great for recording studios, drum rooms, rehearsal spaces, vocal booths, and more
Installation hardware included
Size: 72″ X 80″
Double lock stitching and thick 1/4-inch material
Ideal for preventing scratches and nicks to furniture
Double lock stitching with four square finished corners
Final Words
At some point, you might be required to break a car window. In most cases, it will be wise to do it quietly. Especially when it's an emergency, and you don't want to create attention. Other times you might find yourself trapped in the car and breaking the window is the only thing that can save you.
But if you not in a hurry, you can take all your time and soundproof the glass before breaking it. However, ensure you remove all the small glass particles that fall in your car. If the particles are not removed, they can be harmful.