As an Amazon Associate, we earn from qualifying purchases at no extra cost to you.
It's irritating to live in a noisy place. As a result, when faced with noise, we always look for different options to soundproof homes. With so many advice from every corner, sometimes it's difficult to know which information is right for your situation.
Soundproof wallpapers particularly are claimed to reduce noises. But the question is, do they really work? Can they block sounds disturbing your peace?
We were also faced with this question. To answer it, we had to test the wallpapers ourselves. We didn't want to believe what everyone else was saying.
Therefore, in this article, we will discuss everything you need to know about soundproofing with acoustic wallpapers.
What are the Acoustic Wallpapers?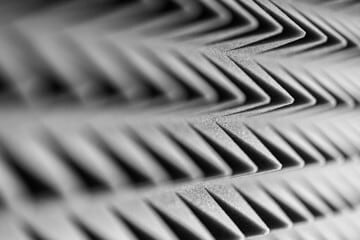 Soundproofing wallpapers are layers of papers built together with sound-deadening materials. Different materials make soundproofing wallpapers. Different manufacturers use different materials for soundproofing.
The wallpapers are easy to install. You just place them on top of the areas you are soundproofing. No need to tear down or construct your wall when soundproofing. It's a messy free soundproofing material.
Some wallpapers are self-adhesive. Other wallpapers will need glue to install over your surface.
Do They Really Work?
Yes. Soundproofing wallpapers works but not with all noises.
We didn't believe this till we used them. We thought they are just papers, and we didn't expect them to function well. What we didn't know is that they are designed with soundproofing material.
It can really reduce noises in your home.
However, you have to put in mind that it can only block medium to low-frequency noise.
Noises that Can be Soundproofed with Soundproofing papers
Specifically, soundproofing wallpapers can only block airborne noises. Impact and vibration noises cannot be soundproofed using this technique.
Some of the noises that can be soundproofed by wallpapers are;
People talking
Children crying
V. and radio playing at a low volume
And any other low-frequency noise.
Soundproofing wallpapers won't be able to soundproof the following types of noises.
Traffic noises
Loud bass noise
Impact noises
Appliances vibrations and noises
Traffic noises
And any other high-frequency noises.
Where to Use Soundproofing Wallpapers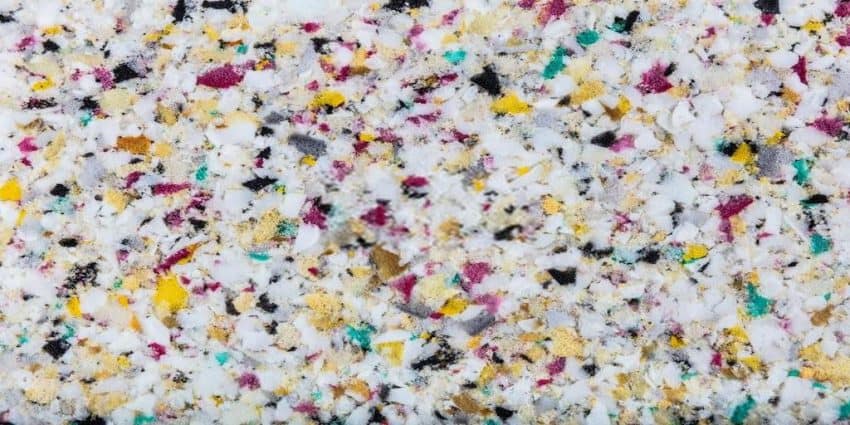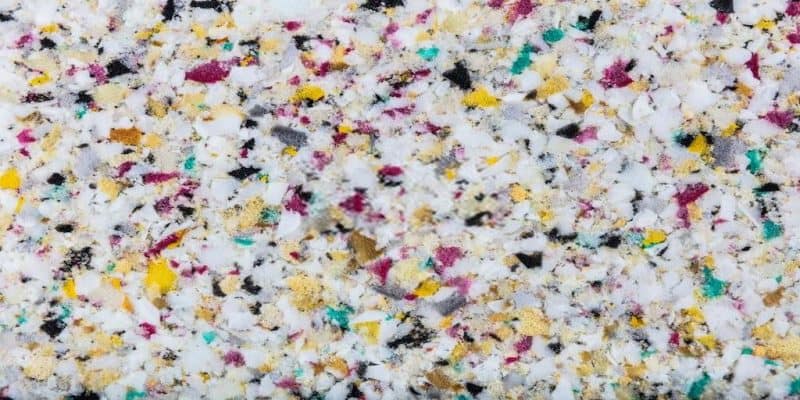 Soundproofing papers are suitable for blocking all air spaces. They can be applied to different parts of the houses. They will function well if they are used in the following areas.
Wallpapers can be stuck on the wall. On the walls, they will seal any crack allowing noise to pass through it.
The wallpapers are also soft. Therefore, every noise bouncing over the wall will be absorbed. As a result, all echoes in the house will be eliminated.
For more effectiveness, stick the layers of wallpapers together.
Soundproofing wallpapers will work the same way on the wall as on the ceiling. Therefore, use glue to pin the wallpapers on the ceiling.
The wallpapers will seal cracks and absorb all noises bouncing over the ceiling.
Doors have cracked over them. One way to cover these cracks is by using a weatherstrip. However, the strip might leave your door looking ugly.
Therefore, if you are looking for a beautiful way to block the cracks on the walls, choose the wallpaper. It will seal all cracks and gaps on the door.
In simple, no limitation to where you can install the wallpapers. You can install them in the living room, study room, bedroom, or anywhere else in your house.
Advantages of Using Soundproofing Wallpapers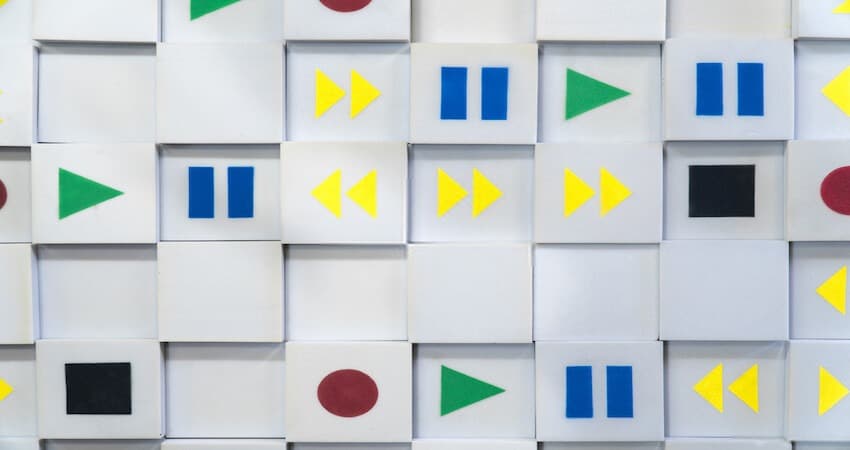 The soundproofing wallpapers come with different benefits for using them. Below are some of the benefits you will enjoy with soundproofing wallpapers.
Easy and Quick to Install
Installation is simple. You don't need any special skills to install the papers. Simply, paste your wall and stick them over. Use the same method with other ordinary wallpapers.
Once done installing, cut off the ends that are protruding. It will also take you a short time to fix them, depending on the size of the area you are soundproofing.
Soundproofing wallpapers come in different designs and colors. When installed on the walls, they add style to your home.
You will have decorated your home and at the same time, reduced noises. After you are done with the installation, your room will look great.
Therefore, when choosing soundproofing wallpapers, pick the ones that complement your house design.
Improve Internal Acoustics
Soundproofing wallpapers are soft. They don't allow music sound to bounce off the wall bringing echoes in your home. At the same time, they don't let your music sound to escape outside. As a result, you will hear quality sound from your music system.
Watching movies, listening to music and other stereo media in your house will be improved.
Soundproofing wallpapers use the smoke and fire standards. Therefore, when you install them over your house, they reduce the chances of fire spreading in case of an outbreak.
Therefore, adding the wallpapers to your room do not only act as soundproofing but also fireproofing materials.
As compared to the other soundproofing alternatives, wallpapers are cheap. You don't need to spend much money on buying the wallpapers.
No further cost is incurred during installation. After buying the wallpapers, you just install them over your premises quickly.
The wallpapers are available at any time and place you need them. All you need to do is go to the nearest design shop and get them.
However, if you are looking for a more convenient way to obtain the wallpapers, buy them on Amazon. They are available at reasonable prices.
Check the wallpapers below on Amazon and start soundproofing your home today.
Self-Adhesive Wallpaper
Faux Foam
Real Bricks Effect
Soundproof
Fire and smoke-proof
(* = affiliate link / image source: Amazon partner program)
White Brick 3D Wall Panels Peel
Stick Wallpaper
4 sq feet
Soundproof
9%
(* = affiliate link / image source: Amazon partner program)
Decorative 3D Wavy Wall Panel Design
Pack of 12 Tiles
32 Sq.Ft
Plant Fiber
Soundproofing Wallpaper Alternatives
As mentioned, soundproofing wallpapers only block low-frequency noises. Therefore, use the following alternatives to block high-frequency sounds.
1. Soundproofing Blankets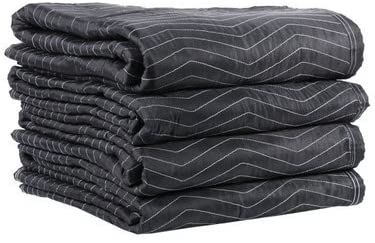 No construction if this is your worry. Simply, you can use soundproofing blankets to dampen all the noises you are experiencing from the rooms above you
Pin the blankets on the walls, ceiling, doors, or windows. Depending on the type of material used in your house construction, use different techniques to install the blankets on the ceiling.
If your house is wooden, use nails to pin the blankets. But if it's constructed with drywall, use glue or other adhesive materials to install the blankets.
Other benefits of using blankets for soundproofing includes;
Cheap to buy and maintain.
Easy to install.
Flexible to be used on different parts of your room.
Check the blankets below on Amazon.
Deluxe Moving Blankets by Chean Cheap Moving Boxes
(* = affiliate link / image source: Amazon partner program)
Size: 72″ X 80″
Double lock stitching and thick 1/4-inch material
Ideal for preventing scratches and nicks to furniture
Double lock stitching with four square finished corners
Sure-Max 4 Moving & Packing Blankets
(* = affiliate link / image source: Amazon partner program)
Ultra-thick
Size: 80″ x 72″
Weight: 65 lb/dz
Professional Quilted Shipping Furniture Pads
2. Use Acoustic Foams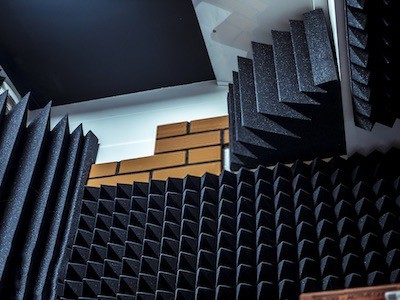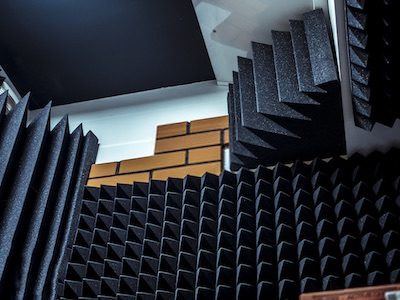 The acoustic foams are specifically designed for soundproofing music rooms. They absorb and dampens any noise passing through them.
Therefore, if your neighbors are complaining about your bass music, go ahead and pin them on the doors, walls, and ceiling of your house. The acoustic foams absorb all nature of sounds passing through them.
They will also eliminate any kind of impact or vibration noises coming from outside. They are perfect for soundproofing high-frequency noise.
The foam mats work as insulators. There is no need for construction when using them. They do not allow any air or noise to pass through them.
Check the following Foams on Amazon
Foamily 12 Pack- Acoustic Panels
(* = affiliate link / image source: Amazon partner program)
12 Pack covers 12 square feet
Professional acoustic control
Great for spot treating sound on walls
Mybecca 12 Pack- Acoustic Panels
(* = affiliate link / image source: Amazon partner program)
12 pack means
Professional acoustic control Acoustic
Sound deadening material
3. Use Soundproofing Weather-strip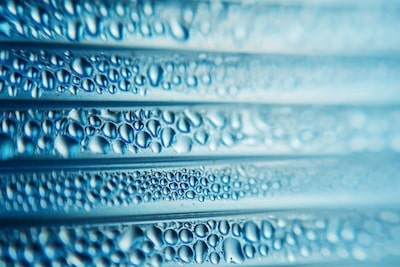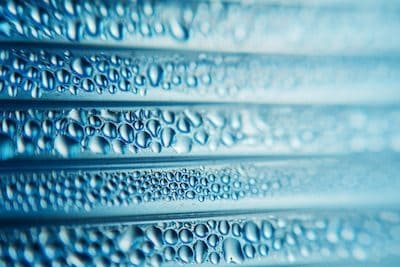 The major culprit of noises in the house are cracks and door gaps. Therefore, your aim should be to block them. Seal all air gaps on the walls, ceilings, doors, and windows.
Weatherstrip is a cheap alternative for soundproofing wallpapers. They will block all air gaps and reduce the noise coming in and out of your house.
Buy weather-strip seals on Amazon. They dampen and block all noises. Weather-strips are waterproof making them durable and effective to seal on any part of the door.
Buy the following seals on Amazon.
22%
(* = affiliate link / image source: Amazon partner program)
Foam Adhesive Strips
2-Inch-Wide X 1/4 Inch Thick
Total 13 Feet Long
(* = affiliate link / image source: Amazon partner program)
Seal, Doors,
Waterproof,
Sound Dampening
Craft Tape (33 Ft- 1/8″ x 2″)
4. Soundproofing Curtains
Use the curtains over the doors and windows. Soundproofing curtains work the same way with blankets. The only difference is that the curtains are hanged. Blankets can be hanged or pinned on the wall.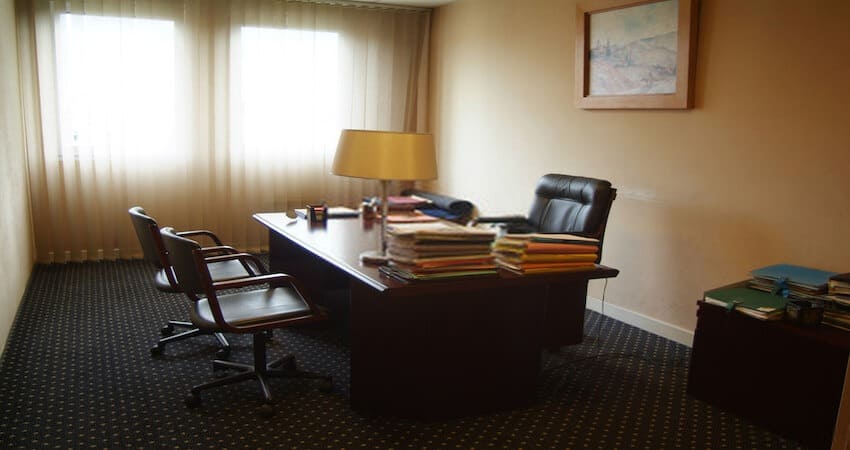 However, soundproofing curtains are different from ordinary curtains. They are thick and dense. Their density does not allow sound to pass through them.
When hung over the door, they dampen all noises coming or leaving your room. Technically, soundproofing curtains and blanket trap air in them. If the sound hits through the trapped air, it's dampened.
Buy the following Curtains on Amazon
(* = affiliate link / image source: Amazon partner program)
Noise Reducing Thermal Insulated Solid Ring
Top Blackout Window Curtains/Drapes
Two Panels,42 x 84 Inch.
(* = affiliate link / image source: Amazon partner program)
Thermal Insulated
Noise Reducing
Size: 52W x 54L Inch
Parting Shot
Soundproofing wallpapers work. However, they are not effective in soundproofing vibrations, sound impacts, and high-frequency noise. Therefore, if you are dealing with these later noises, use alternative soundproofing techniques.