As an Amazon Associate, we earn from qualifying purchases at no extra cost to you.
Babies are precious. Every parent is happy when the baby is relaxed. However, when the baby starts crying, no one around likes it. Neighbors start complaining. At the same time, it's a signal that there could be an issue with the baby.
However, with soundproofing, these effects are reduced.
This article discusses different techniques on how to soundproof a baby's room.
Importance of Soundproofing a Nursery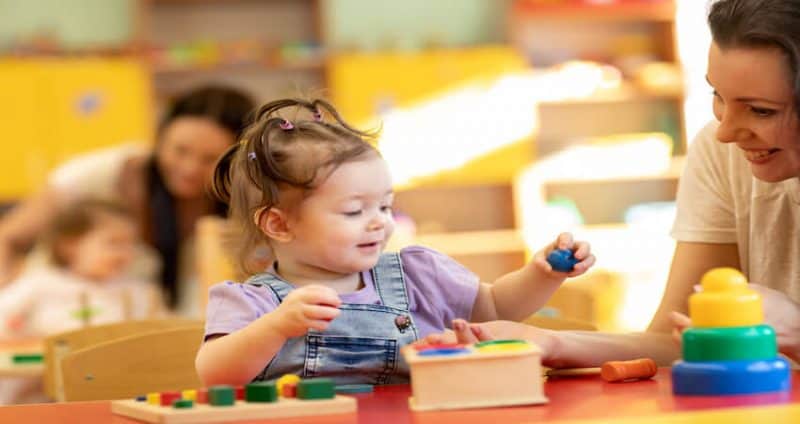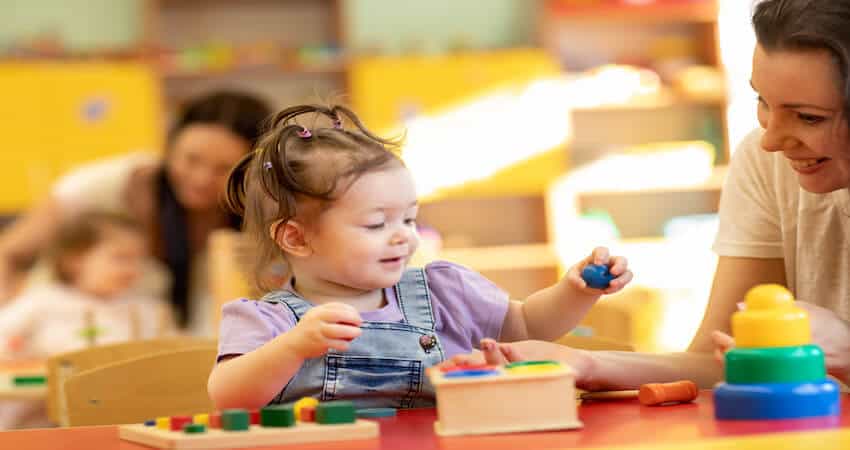 There are different reasons why its essential to soundproof a baby's room. The following are the major benefits.
Babies cry a lot. They cry because of fear, sleepiness, hunger, sickness, stress, or just anything. Crying is their language. It's how they express their feelings and emotions.
As a parent, all you want to do is keep your baby silent and happy as possible. However, this might not be the case all the time.
You might have done everything right, but your baby will still cry. Sometimes it might not be doing. Your baby could be well-fed, but cry still.
If you are living in a noisy environment, you are likely to hear your baby cry every time. It doesn't matter whether you have done everything else right or not; they will still cry.
It can be worse if you are living close to neighbors or in an apartment. You can't control much of the noise coming from outside.
Therefore, to protect your baby, you need to soundproof your room. In fact, you should soundproof the place even before the baby is born. He/she should be born in a paradise.
Repetitive and persistent noises are harmful to a baby. They can alter the development of the baby's brain. In worst cases, it can permanently affect the baby's growth. As a result of the noise, your baby will cry all the time. This is because of the stress due to the effects of the noise effects.
To Protect Your Neighbors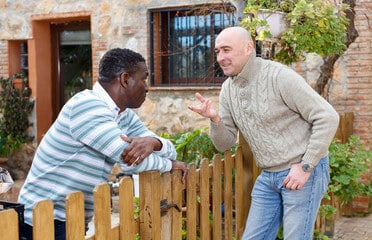 Babies cry all the time and you cannot prevent it. You can't ask your baby to keep quiet. Once they start, everyone will hear them.
Therefore, be a good neighbor. Don't let your neighbors bear with the noise of your crying baby. Yes, they should indeed understand that it's a baby. But you should be considerate of them.
Just like you don't like it when they play loud music, they won't like it when your baby starts crying. This is the reason it's important to soundproof your baby's room.
Block all noises from the nursery before it causes any disturbance to your neighbors.
Yourself and Other Housemates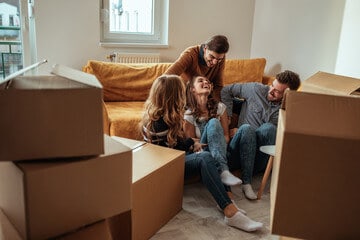 You might not be living near neighbors. But don't forget that you have other people in the house. Unless it's only you and the baby, who live in the house.
People in the house would like to talk to each other, listen to music, read, or watch TV. They won't enjoy it when a baby is crying in the house.
For this reason, soundproof the nursery. Protect the house dwellers.
However, don't fully isolate the baby noise completely from yourself. Babies crying could be signaling another serious concern. For this reason, always be attentive. Check your, baby, immediately you hear him or her crying. Find out what the problem could be.
Ways to Soundproof A Nursery
1. Buy Your Baby a Sound Dohm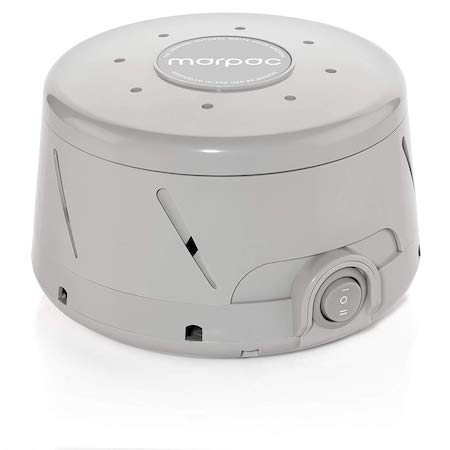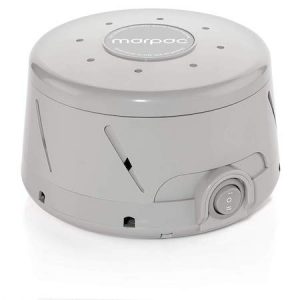 As discusses, soundproofing blocks the baby's noise from escaping the nursery. Therefore, if you can deal with the noise, the better.
Babies cry when they are stressed. A sound Dohm is a noisemaker device. It soothes the baby. He or she stays entertained. As a result, crying reduces.
The device also masks the noise getting into the baby's room. The baby won't focus on the noise.
This technique is easy and cheap. It will make your life easier and better. The baby stays calm. At the same time, the device masks all the noise from outside.
Check the following Sound Dohms on Amazon
Single Speed
All-Natural White Noise Sound Machine,
Actual Fan Inside,
(* = affiliate link / image source: Amazon partner program)
The Original White Noise Machine
Soothing Natural Sound from a Real Fan
Noise Cancelling
Sleep Therapy, Office Privacy, Travel
For Adults & Children
2. Soundproof All Noisy Appliances in Your House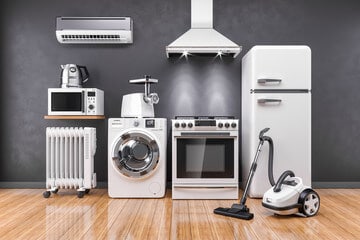 Protect your baby by preventing any noise from entering the room. You can do this by eliminating the sound directly from its source.
Therefore, remove all noises from appliances. Soundproof appliances like fridges, dishwashers, music systems, washing machines, generators, and any other appliance in the house.
For more insight, check the following articles on soundproofing home appliances.
1. How to soundproof washing machines
2. Techniques to soundproof refrigerators
In general, home appliances produce two types of noises; vibrations and air noise. Use the following techniques to soundproof your home and eliminate most of the sound from your machines.
Use Anti-vibration Pads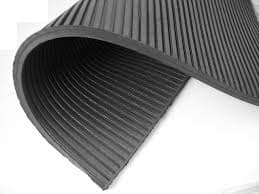 Anti-vibration pads are the most effective way to reduce structural noise. It's cheap and easy to install. They absorb all the vibrations and prevents them from causing disturbances in the other rooms.
The best part is that you don't need any special skills to fix the pads. You can do that in less than 5 minutes. Order the pads on Amazon and put them under the washer or dryer.
Depending on your appliance, you will cut the noise by more than 30%. Buy the pads and place them beneath your appliance.
Washer Dryer Shock Absorbing Pads
(* = affiliate link / image source: Amazon partner program)
Pack of 4 Universal Anti-Walk Pads
Excellent Shock Absorber
Non-Skid Design
(* = affiliate link / image source: Amazon partner program)
sturdy and durable
Made of recycled tire rubber
Effective Anti-Vibration platform
Place a Heavy Rug or Blanket Under Noisy Appliances
Soundproofing blankets are perfect for absorbing excess sound from vibrating home appliances. For that reason, buy a soundproofing blanket and lay it beneath your appliances.
When covering your appliance, you don't need to cover it completely. To control the noise from the appliances, apply the following tricks.
Lay a blanket on the floor.
Place the appliance at the center of the blanket.
Tape the free blanket to the sides of the machine.
Above all, ensure you buy the right blanket.
However, ensure you clean your rugs and blankets regularly. They absorb dust easily. Babies, on the other hand, are sensitive to dust.
Seal All air Gaps in the Baby's Room
Most of the air gaps in the babies room are commonly found in the doors and windows. Therefore, apply the following techniques to block the air gaps.
Use Soundproofing Seal
Seal all air gaps on your door and windows. Check also for any space between the door and your wall. Use the soundproofing seals.
This method is the cheapest but yet among the most effective for soundproofing gaps on the doors and windows door. The seals are readily available on Amazon. Buy one today and fix them. Below are systematic steps to install the dampening seal on the garage door.
This technique blocks any noise from entering or leaving your baby room. It does this by blocking all the air spaces.
Buy the following seals on Amazon.
22%
(* = affiliate link / image source: Amazon partner program)
Foam Adhesive Strips
2-Inch-Wide X 1/4 Inch Thick
Total 13 Feet Long
(* = affiliate link / image source: Amazon partner program)
Seal, Doors,
Waterproof,
Sound Dampening
Craft Tape (33 Ft- 1/8″ x 2″)
Get Door Sweeps for Your Garage
The space between the door and floor will let the sound of your crying baby to be heard from outside. It will also allow noise into the nursery.
At the same time, your door needs to open with ease. This is why you would need door sweeps to cover the gap between the door.
When installed under the door they slide nicely over carpets, wooden, and laminate floors. They leave no marks or scratches on the floor. They also absorb the noise heard when opening and closing the door.
The role of the stopper under the garage door is to block all air spaces. As the air spaces are closed, noise from outside or in the nursery cannot pass through the door.
Check the following sweeps on Amazon
(* = affiliate link / image source: Amazon partner program)
Under Door Seal for Exterior/Interior Doors
Soundproof Door Bottom
Weather Stripping
13%
(* = affiliate link / image source: Amazon partner program)
Double-Sided
No cold
36 Inch Foam
3. Hang Soundproofing Curtains or Blankets over the Doors and Windows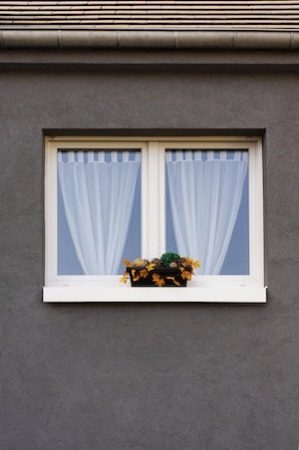 Choose soundproofing blankets or curtains to block any noise passing through the doors and windows. For the baby room, choose baby-friendly colors. If your baby is a girl, choose baby pink colors or light blue for boys rooms. The colors will cheer up your child.
Hang the blankets or curtains over the curtain rods or rails. Just install them like you install normal curtains.
Soundproofing curtains and blankets are dense. They absorb most of the noises passing through the doors or windows in the baby's room.
Buy the following Blankets and Curtains from Amazon today and soundproof your nursery.
Blankets
Sure-Max 12 Moving & Packing Blankets
Deluxe Pro
Double-sided construction
80″ x 72″ (40 lb/DZ Weight)
Professional Quilted Shipping Furniture Pads Royal Blue
Effective sound absorption.
Measures 95″ x 54.
Great for recording studios, drum rooms, rehearsal spaces, vocal booths, and more
Installation hardware included
Deluxe Moving Blankets by Chean Cheap Moving Boxes
(* = affiliate link / image source: Amazon partner program)
Size: 72″ X 80″
Double lock stitching and thick 1/4-inch material
Ideal for preventing scratches and nicks to furniture
Double lock stitching with four square finished corners
For more insights about using soundproofing blankets, read this article How to Soundproof a Room with Blankets: 9 Best Ways!
Curtains
15%
(* = affiliate link / image source: Amazon partner program)
Noise Reducing Thermal Insulated Solid Ring
Top Blackout Window Curtains/Drapes
Two Panels,42 x 84 Inch.
(* = affiliate link / image source: Amazon partner program)
Thermal Insulated
Noise Reducing
Size: 52W x 54L Inch
Note: Babies are sensitive to dirt and dust. Wash the soundproofing curtains and blankets regularly.
4. Solidify the Door
Check the state of the nursery door. What material has been used to make it? If the door is made up of cardboards or metallic materials, change it. They are poor in soundproofing.
Install, a solid wood door in the room. A dense solid door does not allow much noise to travel through them.
5. Remove the Baby's Room Noise Echoes with Acoustic Foams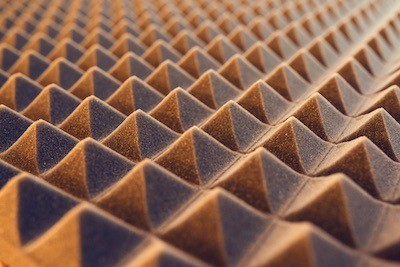 When baby crying hits the drywall, it bounces off producing echoes. Therefore, buy acoustic foams and install them on the walls and ceiling of the baby's room.
Acoustic foams are specifically designed to soundproof music rooms. Consider the following acoustic foams from Amazon.
Check our tested foams on Amazon.
Foamily 12 Pack- Acoustic Panels
12 Pack covers 12 square feet
Professional acoustic control
Great for spot treating sound on walls
Mybecca 12 Pack- Acoustic Panels
(* = affiliate link / image source: Amazon partner program)
12 pack means
Professional acoustic control Acoustic
Sound deadening material
Parting Shot
With soundproofing, you won't have problems with your neighbors about your crying baby. At the same time, your baby will enjoy their peaceful time in their nursery. Apply any of the soundproofing techniques discussed above and say goodbye to the noise.