As an Amazon Associate, we earn from qualifying purchases at no extra cost to you.
Windows are among the biggest problems in a house when it comes to noise pollution. They are thinner than other house construction materials. On top of that, they also have air spaces over them that allow noises to pass through them.
Despite that fact, the noises need to be dealt with. Otherwise, they could cause adverse effects to people living in a room. Some of the effects of excessive noise include hearing loss, headaches, higher blood pressure, and increased stress.
However, this should never be allowed to happen. If noise is passing through your windows, block it.
Use either Magnetic Acrylic or Laminated Glass windows.
In this article, we will compare the two soundproofing materials. We will see which of the two is better and why it's necessary to use it over the other.
Let's get started.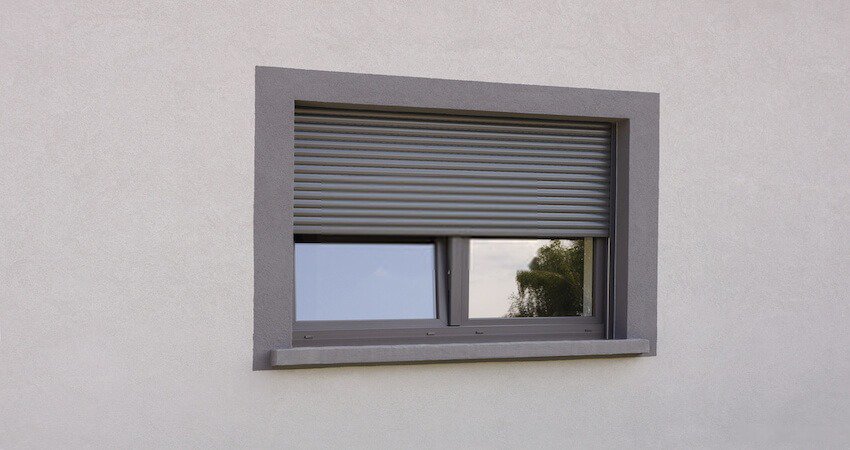 Magnetic Acrylic
It is a double-glazed window material using at least 3mm acrylic glass material. The magnetic acrylic is an interior acrylic window held by PVC subframes and magnetic strip. The acrylic material is usually sealed. As a result, it creates air space on the existing window when installing over them.
Benefits of Using Acrylic Windows
The main purpose of using Acrylic windows is to save energy. The windows function well when used in insulations. They are also efficient in soundproofing.
When used over the windows, they do not only soundproof and insulate but also offer the following benefits.
They allow more light to a building as compared to glass windows.
Acrylic has a higher heat loss factor. Therefore, it's better in insulations than glass windows.
It Absorbs more pressure as compared to glass windows. This is why they are commonly used over car and aircraft windows.
Installation
Installing Magnetic Acrylic is simple. You can do it on yourself if you are confident enough. After buying the Acrylic glass, follow the manufacturer's instructions. The instructions are simple to follow. Follow the steps below to install the Magnetic Acrylic.
Step 1: Measure Your Window
Measure the size of the window you would like to soundproof. This will give you the exact measurements that you need for your space.
As you measure your window remove anything that could obstruct magnetic Acrylic from sticking to the window frame.
Step 2: Clean the Window Surface
Ensure the area that you want to install your magnetic acrylic is clean. Ensure there is a clean surface to stick to.
Step 3: Remove the Seal
Remove the protective paper used to wrap the glass from both sides. Be careful not to scratch on any side. Also, remove the backing from magnetic strip linings.
Step 4: Fix on the Window
Push the edges firmly on the window frame for around 20 Seconds. Leave it for 24 hours to stick well. After that, clean it.
Laminated Glass
Laminated glass initial purpose was to reduce glass from shattering. However, when used over the windows they also dampen most of the noises passing through it.
Laminated glass has two layers of glass panes laminated with an interlayer between them.
When these three layers are combined, they reduce sound vibrations and block any noise passing through them. The inner layer provides sound absorption effects.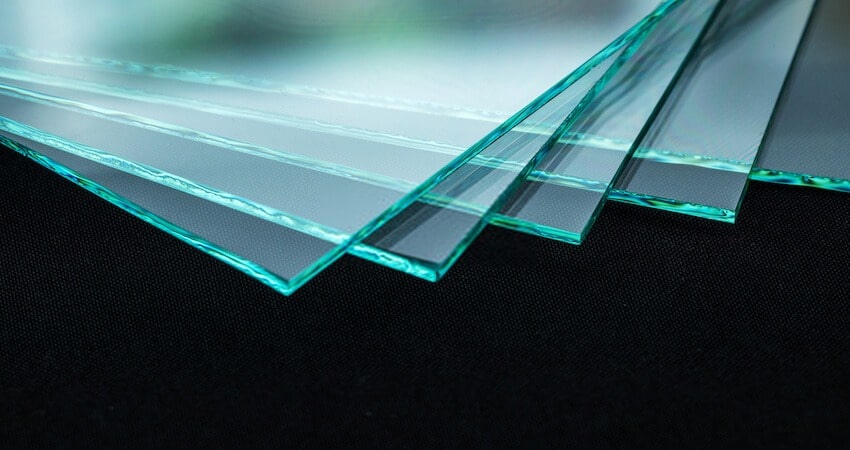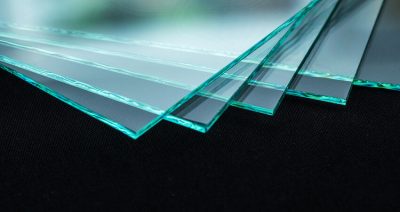 The effectiveness of laminated glass depends on the interlayer and thickness of the glass used. A thicker laminated glass gives more soundproofing effects than a thinner soundproofing material.
However, there is no need for having two panes of laminated glass. It doesn't mean that they are effective than one. You don't need to put more than one pane. What matters is the thickness of the single glass you are installing.
Different thicknesses give different effects of soundproofing of your windows. Using one pane of thick laminated glass and ordinary glass is enough in reducing most of the noises coming into your house.
Why We Think Laminated Glass is Better than Magnetic Acrylic
The air space on the windows dictates the real value of soundproofing material. The effectiveness of a soundproofing material would be determined by how best the material can close most of the noises passing through the window.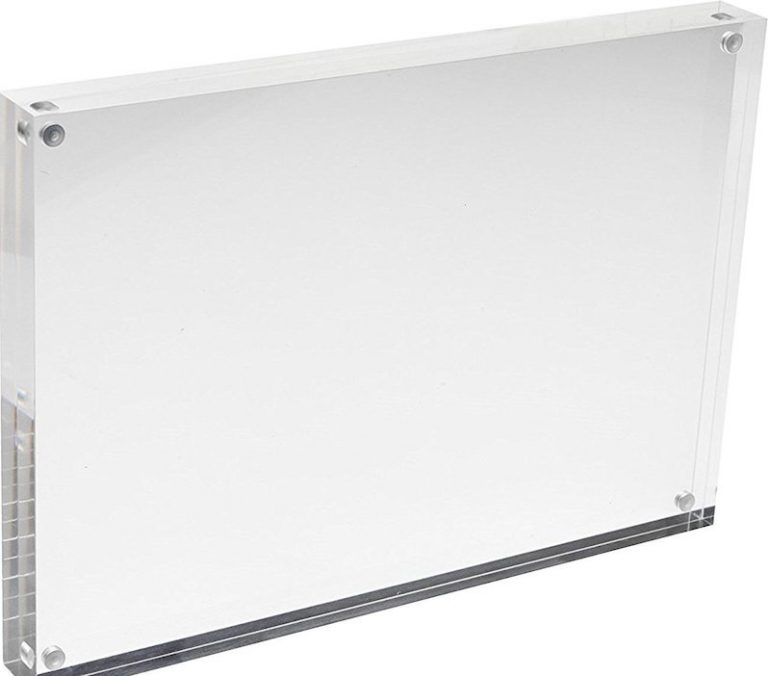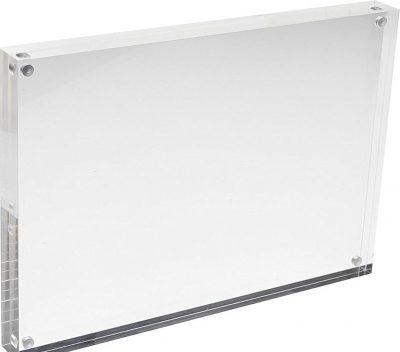 In this case, Laminated glass is better than Magnetic Acrylic.
The laminated glass performs better than acrylic. It dampens more noise than acrylic would. Acrylic can only be preferred where you also want to insulate heat in the house. But if your goal is to soundproof, go for the Laminated glass. It would give better results.
Laminated glasses also come in different thicknesses. Therefore, depending on the nature and level of the noise, you can pick the suitable thickness that would soundproof your sound.
Apart from soundproofing, laminated glass offers protection benefits when used over a house. The lamination layer in between the glass panes holds together the glasses firmly. It prevents the glass from shattering in case of any impact or strong vibrations.
Your window would break when balls or stones hit it.
It stops strong storm winds from entering your house.
It's difficult for anyone to break into your house through the window.
The lamination also gives heat insulation to benefit to your windows. It doesn't allow heat or coldness to escape or get into your house through the windows.
However, magnetic acrylic is perfect when you want to soundproof and insulate only. The acrylic material is made of PVC, which is a poor conductor of heat. It won't allow the hot or cold temperature to pass through the windows.
But if your concern is beyond insulation, choose laminated glass.
Other Soundproofing Techniques to Combine On Your Window
Use Weatherstripping to seal all gaps
Check the following weatherstripping on Amazon and use them over your windows.
Foam Adhesive Strips
2-Inch-Wide X 1/4 Inch Thick
Total 13 Feet Long
(* = affiliate link / image source: Amazon partner program)
Seal, Doors,
Waterproof,
Sound Dampening
Craft Tape (33 Ft- 1/8″ x 2″)
Soundproofing curtains are dense. They will muffle all noises passing through the window. It will improve the performance of the material you choose to use over your windows.
Check the following curtains on Amazon.
15%
(* = affiliate link / image source: Amazon partner program)
Noise Reducing Thermal Insulated Solid Ring
Top Blackout Window Curtains/Drapes
Two Panels,42 x 84 Inch.
(* = affiliate link / image source: Amazon partner program)
Thermal Insulated
Noise Reducing
Size: 52W x 54L Inch
Parting Shot
Whether you choose Acrylic or laminated glass, both will give you great soundproofing experience. However, if you are wondering what to choose between both of them, settle for the laminated glass. It will give you better results than you can get from magnetic acrylic.
Laminated glass will reduce noises, insulate your house, and prevent window damage by any external impact. The glass is non-shatter. It would take much energy to break it as compared to magnetic acrylic windows.