As an Amazon Associate, we earn from qualifying purchases at no extra cost to you.
How does it feel behind the wheel of your Jeep Wrangler? Especially when you are on the road for a long trip? We are sure you enjoy the experience.
Because Jeeps are awesome.
However, you might hate it if, throughout your journey, all you can hear is your noisy engine or any other road noises. You can't enjoy the music playing on your stereo. The worst thing, you will need to shout to talk to people in the cabin.
But this should never be the case. Thanks to soundproofing. You can enjoy your driving without worrying about any noise.
In this article, we will discuss seven effective tactics to soundproof your Jeep Wrangler. But before we look at the tactics, let's first understand why it's important to soundproof a Jeep Wrangler.
Why soundproof a jeep Wrangler?
Soundproofing a Jeep Wrangler will give it a higher value than a un-soundproofed car. Not only will the value improve but also the experience of using it.
Imagine listening to music inside your car with noise. As mentioned, you won't like it. You need to sound deadening.
So, in short, the following are the reasons why you should soundproof your Jeep Wrangler.
Say goodbye to engine noises
Block road noises when driving
Improve your car cabin acoustics
Improve your bass sound
Among many benefits
Therefore, use either of the following tactics today and enjoy your drive.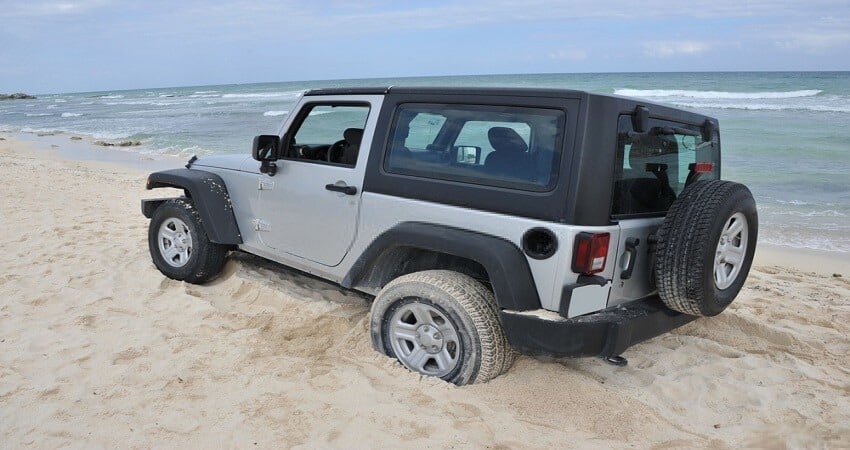 7 Effective methods of Jeep Wrangler Noise Reduction
By now no doubt you understand the importance of soundproofing your Jeep Wrangler. With that said, let's dive deep and learn some of the tactics to soundproof your car. Shall we?
1. Cover the car cabin and the trunk floor
Cover the floor of the car to reduce road noise penetrating to the cabin. Use soundproofing mats to eliminate most of the noise coming through the floor and trunk.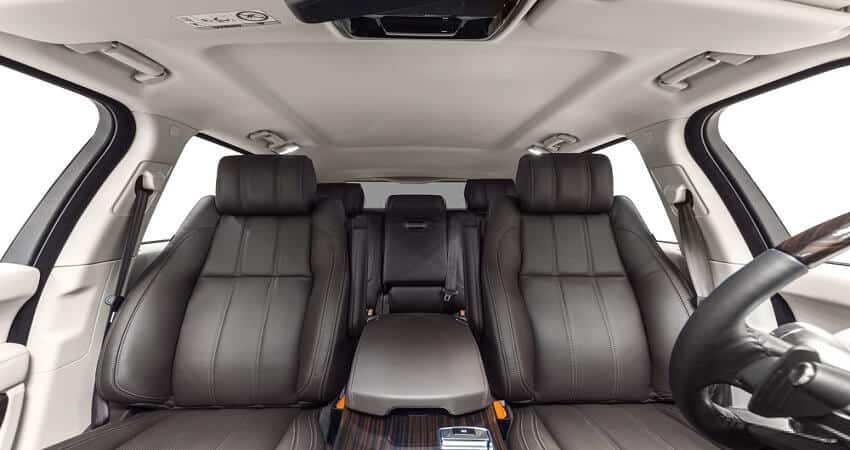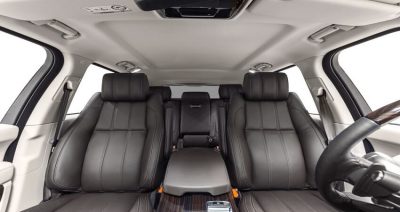 Variety of useful mats deaden the racket. Examples of such carpets include Dynamat, Fatmat sound Deadener, and Noico Sound Deadening Mats.
Dynamat
Dynamat is one of the best sound deadening materials in the market for cars. It makes the sound system in a car acoustically loud. It gets rid of all unwanted noises from outside. When you choose Dynamat, the quality of the soundproofing is guaranteed.
It's more expensive than most of the sound deadeners in the market. This is due to its efficiency.
The sound deadener does not only improve the sound quality. It also reduces road noises by more than 50%. The material is durable. Its coated with aluminum boots. Dynamat reduces a large number of road noises than all the other sound deadeners.
Buy Dynamat on Amazon
80 mil 36 sqft
car Sound deadening mat,
Audio Noise Insulation and dampening
Butyl Automotive Sound Deadener.
(* = affiliate link / image source: Amazon partner program)
12″ x 36″ x 0.067″ Thick
Self-Adhesive
Sound Deadener with Xtreme Door Kit
(* = affiliate link / image source: Amazon partner program)
Single Sheet, 2 Sq FT, 24″ x 12″
Black Aluminum with Self Adhesive (peel off) Butyl Rubber backing
Wholesale product, Bulk packed
Folded 2 times (into 3rds)
Includes installation instruction sheet
Noico
Naico mats can be used anywhere to soundproof. They are specifically designed to be used in automotive.
Naico eliminates general automotive sounds, vibrations, and rattling of moving cars. Its performance offers unmatched soundproofing abilities for any automotive.
It's ideal for soundproofing any part of the car. This includes the trunk, floor, roof, doors, and any other part. However, it's rubber smell might make it unfriendly to some people.
(* = affiliate link / image source: Amazon partner program)
36 sqft car Sound deadening mat,
Butyl Automotive Sound Deadener,
Audio Noise Insulation and dampening
(* = affiliate link / image source: Amazon partner program)
36 sqft
Сar Waterproof Sound Insulation,
Heat and Cool Liner,
Self-Adhesive Closed Cell PE Foam Deadening Material
1/6" Thick Sound Deadener
Fatmat
Fatmat is readily available and affordable in the market. It is relatively large and can be used almost everywhere in the car, such as the roof, doors, and engine housing. A Fatmat is easy to install. It comes with self-adhesive thus easy to install. No extra cost on fitting the mat. With a Fatmat, you experience the best quality of sound you desire.
Depending with the choice of the mat you take to use, first get rid of the carpet on the floor and fix the mat directly.
Check the following Fatmats on Amazon
(* = affiliate link / image source: Amazon partner program)
Thickness of 110mil
Self-Adhesive
Sound Deadener with Install Kit
(* = affiliate link / image source: Amazon partner program)
Black Butyl
MegaMat Sound
10 Sq Ft x 70 mil Thick
For more insights about using Dynamat, Noico, Fatmat our articles below.
2. Soundproof the Engine
The car engine produces some noise. Insulating the engine, though it can be difficult, it will reduce the noise by a great deal.
Cover the engine hood from the inside for the best experience. For more excellent results, cover the entire hood. The soundproof mat absorbs the noise and the vibrations. Carrying out engine insulation is better done with Fatmat, Dynamat, or a variety of car underhood liners of your favorite choice.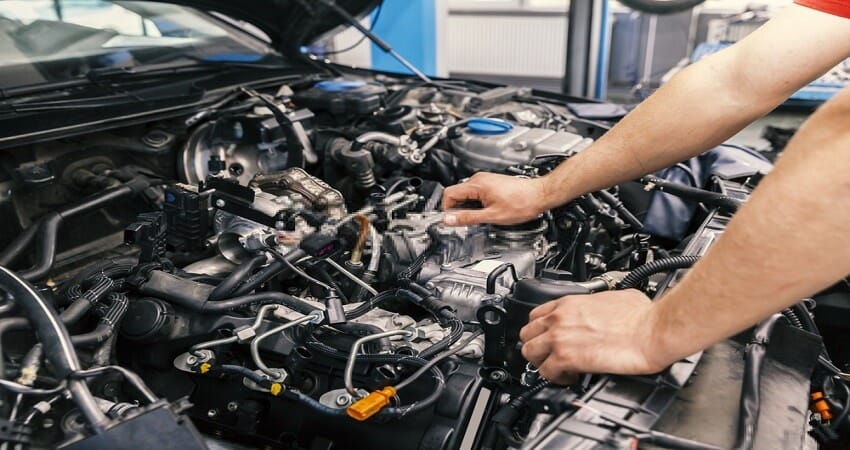 Consider buying any of the mats on amazon. All the mats serve to provide a good driving experience. We recommend Dynamat since it can withstand high temperatures making it the best option for engine covers. It is cheap and readily available. Fatmat is the best option if you are living or driving in cold places. It will provide a cooling effect inside your car.
Check the Under hood liner below on Amazon and use it for your Jeep Wrangler noise reduction.
(* = affiliate link / image source: Amazon partner program)
Dynamat hood liners blocks dense car engine noises.
The liner is dense and easy to install.
However, ensure you cut it into correct measures before installation.
The hood liner holds tightly taking the shape of the car.
3. Use Earplugs When Driving
Earplugs serve as good soundproof equipment's. To extreme levels of noise, I recommend the use of earplugs. Earplugs readily are available locally and are very easy to use. They protect yourself from hearing the noise you encounter.
With earplugs, high concentration in your jeep wrangler is guaranteed.
However, if earplugs can dis-engage yourself from environmental awareness if not used carefully. You can use them as a short term solution.
In fact, we recommend using earplugs if you don't have time or the budget to soundproof your Jeep Wrangler. It's a short term solution.
4. Insulate the side windows
Road and wind noise can easily find their way through the side windows. Driving under wind is very uncomfortable, especially over long distances. The moment you notice the inflow of air, sound, or rain consider insulating the side windows.
A side deadening kit is used on the side windows to offer insulation. Besides reducing the noise, it also provides thermal insulation for a conducive environment inside your jeep wrangler.
The main advantage of a sound deadening kit is specific for jeep wranglers. Installing a side kit is very cheap since it comes with the right measurements for your car. One can do the installation or seek the help of a local mechanic.
5. Repair a noisy lifter.
It is embarrassing and shameful when the engine is turned on and starts to produce a ticking and a tapping noise. A smooth start of the car is all everyone deserves. Several reasons outlined below are the root causes of why this happens.
There may be an accumulation of grime and dirt.
The lifter could also be worn out and therefore requires quick replacement.
Besides the sound originating from a damaged pushrod. A bent pushrod needs replacement.
Of the above mentioned likely causes of the noisy lifter, dirt accumulation is the most common; I recommend you keep it clean. You can easily get an oil additive from amazon to solve the issue.
6. Replace jeep wrangler tires.
Moving car tires produces noises. Nevertheless, you don't need to worry. Such noise can be reduced to create the heaven you love in your car.
Tires on your jeep wrangler can sometimes influence the amount and the type of noise produced. Worn out tires, for instance, produce more sound when the car is in motion
Therefore, if your experiencing more noise your Jeep inspect the tires. Check if they are worn out or in balance. In case the tires are worn out, replace them.
For a smooth ride on the road pay attention to the following features:-
Smaller blocked tires
Narrow size tires
Tires with a soft rubber composition
Consistent, round ribs with straight grooves in between
Reinforced shoulder that stabilizes tread blocks
Imagine driving a car with noise from the steering wheel. As for my case, I will get embarrassed. Nevertheless, this should not worry you that much.
On turning your car, you may experience a knocking, creaking, and a popping noise. Research conducted on many jeep wranglers shows this is a common occurrence.
Why Would Your Steering Wheel Be Noisy?
Dry ball joints: Ball joints help control arms and the steering to adjust the movement. Regular oiling and lubricating are necessary; otherwise, they can start to produce squeaking noise or popping noise. Frequent servicing by a mechanic will help, or you'll need to grease them up.
You have worn suspension bushings: Driving your jeep wrangler on the rough or bumpy road can easily damage the jeep bushings. On the other hand, if your jeep is old enough, the high chances are that the bushings may have cracked in the process or are worn out. On such cases, the best solution is to replace the bushings.
Jeep wrangler with damaged shocks or strut: Excellent shocks gives an efficient driving experience. They allow driving over bumpy roads without much discomfort. Jeep wranglers have fitted gas-filled shocks. However, how great they are they get worn-out with time. In case you notice fluid on the sides of the front shocks mostly likely they can be blown and require to change. If you see the car feels loose and bouncy its clear sign you need to replace the shocks.
Steering pump, belt, or rack: In most of the cases, you will notice a problem with the power steering wheel once making slow turns. During high turning speed, you may not hear the noise. The only solution is to replace the steering components with a new set.
Presence of dry jounce bushing: Jeep wranglers jounce bush require to be appropriately lubricated or otherwise, they start to produce some creaking noise during turns. Lubrication assists to reduce friction
Damaged tie rod ends: Just like human beings get tired, so do car parts. Jeep wrangler tie rods connect the power steering system with the wheels. In case it's damaged, during low speed turns you will most probably hear a knocking sound. The noise is so embarrassing. Replacement with a new set solves the problem once and for all. In amazon, quality is guaranteed at pocket-friendly prices.
Parting Shot
With all that said, the ball passed back to your side. Find out where most of the noise is coming from. Use tactics that will eliminate most of these sounds. But most important, buy quality and tested soundproofing materials from Amazon. Check and buy any of the materials we have recommended in this article.
Soundproof your Jeep Wrangler and forget about road noises.
Even if you need LED headlights for your Jeep Wrangler, you can check out my closest friend Nicklaus Ethan's blog at Lights Pick. He has reviewed all types of headlights for cars and bikes.