As an Amazon Associate, we earn from qualifying purchases at no extra cost to you.
So, you are seated in your house watching T.V. Someone knocks your door. After checking your meet with your angry neighbor who is complaining about the noise from your housemates who are doing exercise in the house.
Before, you sit down, you hear someone from the room below you hitting their ceiling hard.
Distressing, right? What if you can deal with all these problems?
You get your peace and be a good neighbor at the same time. Yes, that's now possible. Thanks to soundproofing.
In this article, we will discuss Cheap & Easy Ways for Apartments floor soundproofing.
Why Soundproof Your Apartment Floor
Let's face it: You don't live alone if your home is in an apartment. You have neighbors on top and below you.
Therefore, to live with harmony with everybody, it's necessary to soundproof. Below are some of the reasons why it's essential to soundproof your apartment floor.
Live in privacy: You don't want your neighbors to hear what you are saying or doing.
Live in Harmony: If you have noisy appliances in your house, they disturb the neighbors below you.
To Eliminate any noise coming from the rooms below you: Unless you are living on the ground floor, the houses below you will make some noises. You can't control most of the sounds, especially if you don't own the rooms below you.
Improve Your house acoustics: As you soundproof, you prevent noise from outside. At the same time, you improve your music sound system. You also eliminate any unnecessary echoes bouncing on the floor of your room.
Types of Noises to Soundproof on the Floor
There are two categories of noise that will force you to soundproof your floor. The idea is to block the sounds from leaving or entering your room in an apartment.
Below are the three significant noises that you should be concerned about when soundproofing your apartment floor.
1. Airborne Sounds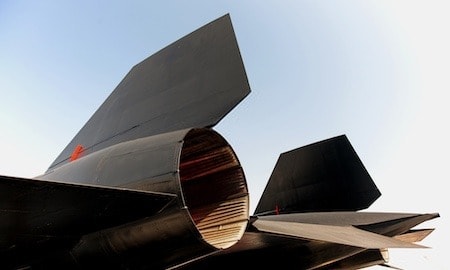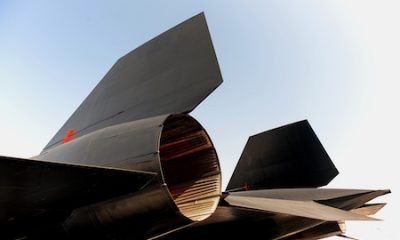 These are the type of noises that travel through the air. In a home, these could include noises from a crying baby, people talking, music system or T.V sounds.
These noises can only pass through the floor only if there are cracks. Otherwise, this should not be the noise to worry about when soundproofing your floor. The sound can only pass through the floor if it's very thin.
2. Impact Noises
This is a type of noise caused by an impact between two items. It's the most common noise that travels through the floors and ceilings.
Impact noise travels through solid surfaces.
Some of the impact noises include:
Footsteps
Falling items
Moving toys and pets
People exercising
And other noises as a result of two things coming into contact with each other.
3. Structural/Vibration Noise
Structural noise comes from appliances. The vibrations travel through the walls, floors, and ceilings. The noise can move through any solid structure.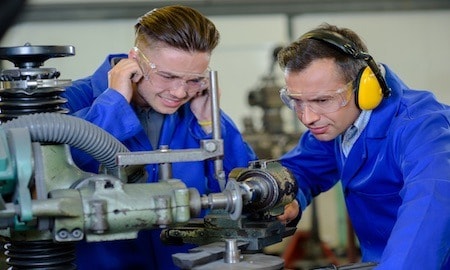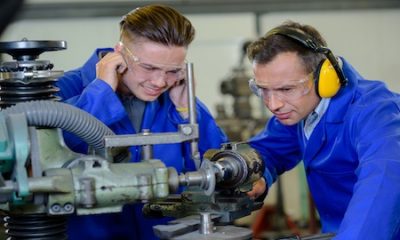 The main sources of structural noises include Bass sound, humming refrigerator sound, dishwasher, and washing machine sounds.
These noises should be first soundproofed from the appliances before thinking on the floor. If you don't soundproof, your neighbors will complain about the sounds.
4. First Understand the Nature of the Noise
Before undertaking any soundproofing project, first, understand the nature of noise you want to soundproof. Every kind of sounds passing through your floor will require a different technique to be soundproof.
Therefore, ask yourself the following questions.
Where is the noise coming from?
Am I preventing my own noise from disturbing my neighbors? Or
Is my goal to prevent the noise from the neighbors?
Understand the noise first. This will help you choose the best technique to soundproof your home. Without these considerations, you might waste a lot of money in ways that would not soundproof your floor.
Understand whether your problem is airborne, structural, or impact noise. These three categories of noises require different techniques to soundproof your home.
Get Permission
It's an apartment. Unless you own the house, don't carry out any huge soundproofing project in the house. Your landlord or property manager has the final say about any adjustment you need to make on your house.
Therefore, before undertaking any soundproofing project, explain it to your landlord. Let them know you wish to modify the house. Most of the property managers will agree to this idea.
However, there is no need to engage the property manager or owner if you are not doing any adjustment on the floor.
What Next Now?
After understanding the type of noise you are dealing with and getting permission from your Landlord, the next thing to do is start soundproofing. Apply the techniques that are useful in your case and eliminate all noises.
Be a good neighbor.
Best Cheap and Easy Ways to Soundproof an Apartment Floor
The following are different ways to soundproof your apartment floor. Apply them today and say goodbye to Noise.
1. Use Thick Floor Carpets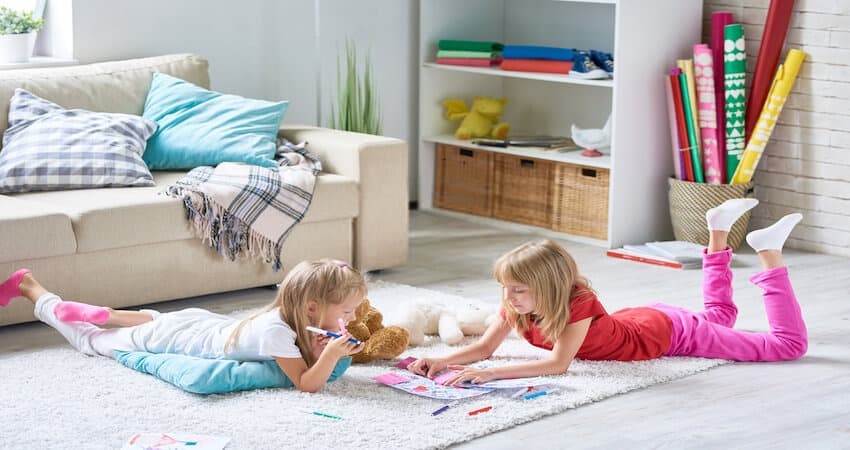 Carpets and rugs are an easy technique to soundproof floors. All you need to do is buy a thick carpet on Amazon and lay it on your floor.
Thick carpets dampen all the sounds passing through it.
The thicker the carpet the better the results. Thick carpets trap air. As a result, all airborne noises do not pass through the wall cracks or any other surface.
Also, the carpets absorb all impact noises from the house. The rooms below you won't hear footsteps, sounds of playing kids and pets, or any other kind of noise. The carpet will as well absorb all the noises coming from the rooms below you.
When using carpets, remember to cover the entire room. If you leave an uncovered area of your house, it will allow any structural or impact noise to pass through them.
2. Lay Heavy Rugs and Anti-vibration Pads Beneath Your Appliances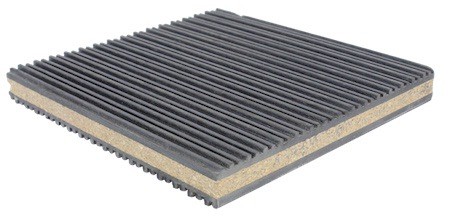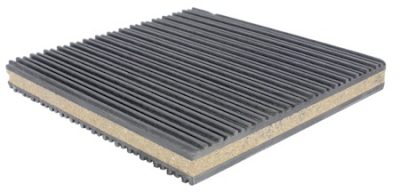 As mentioned, appliances produce structural noises. Therefore, the best way to deal with these noises is to soundproof them from the source. Heavy rugs work well in absorbing the vibrations produced by the appliances.
Alternatively, buy the rubber anti-vibration pads and lay them beneath the appliances. The pads are strong and designed to reduce any kind of structural noises.
Use the rugs and the mats for the following appliances;
Refrigerators
Washing machines
Dish Washers
Ovens
Generators
Home theatres
And any other appliance producing structural noise.
This technique is effective. You eliminate the noise before it causes disturbances in your house.
Check the rugs and rubber pads below from Amazon.
Rugs
Safavieh California Premium Shag
Highly reviewed.
Thick
Easy maintenance
Safavieh Hudson Shag Collection SGH280B Grey
84%
(* = affiliate link / image source: Amazon partner program)
Top rated mat
Thick
Easy maintenance
Anti-vibration Pads
Washer Dryer Shock Absorbing Pads
(* = affiliate link / image source: Amazon partner program)
Pack of 4 Universal Anti-Walk Pads
Excellent Shock Absorber
Non-Skid Design
(* = affiliate link / image source: Amazon partner program)
sturdy and durable
Made of recycled tire rubber
Effective Anti-Vibration platform
3. Use Soundproofing Blankets
If you are looking for a cheap but effective technique to soundproof your room floor, look no further. Soundproofing blankets will get the work done.
Soundproofing blankets are thick and dense. These are the blankets for moving.
The blankets do not allow air to pass through them. As a result, they block all air born noise passing through them. Also, soundproofing blankets absorb all sounds bouncing off them. As a result, all echoes are reduced.
When you use soundproofing blankets, you will reduce the structural and impact noises. The blankets will absorb vibrations from appliances. They will also deaden the sound of footsteps or any other impact sound.
For effectiveness, cover the entire floor. Also, remember to vacuum the blankets regularly. Blankets absorb dust easily.
If you don't like the idea of using blankets, use the heavy carpets. Alternatively, use the soundproofing blankets and lay the ordinary rugs on top of them. No one will see the soundproofing blankets, and your house will look cozier.
For more insights about using soundproofing blankets, check the article below How to Soundproof a Room with Blankets: 9 Best Ways!
Check either of the following soundproofing blankets on Amazon. They will work well in reducing noise passing through your apartment floor.
Best Blankets on Amazon for soundproofing
Sure-Max 12 Moving & Packing Blankets
(* = affiliate link / image source: Amazon partner program)
Deluxe Pro
Double-sided construction
80″ x 72″ (40 lb/dz Weight)
Professional Quilted Shipping Furniture Pads Royal Blue
(* = affiliate link / image source: Amazon partner program)
Effective sound absorption.
Measures 95″ x 54.
Great for recording studios, drum rooms, rehearsal spaces, vocal booths, and more
Installation hardware included
4. Install a Floor Under Lining
This is a technique that should be applied before the flooring materials are installed. There are major, three types of flooring materials used in most of the apartment floors. They include; wooden, ceramic, and carpet floors.
Hardwood mostly makes the wooden flooring tiles. Wooden floors amplify the impact noise. As a result, you are likely to hear more sound through a wood floor than any other floor.
However, this should not always be the case.
The floor is hard. But you can fix sound-deadening materials below it. Therefore, for effectiveness apply green glue below it.
Similarly, to wooden floors, ceramic tiles amplify the impact noise. The surface is hard. It also bounces off the sounds in the house producing echoes in the house.
The ceramic tiles are cheap to install and maintain. Hence the reason why they are used on most of the apartment floors.
Unlike ceramic and wooden floors, ceramic tiles are better in reducing the noise in the house. The noise produced by these tiles does not cause many disturbances.
Carpet tiles absorb low-frequency noises like footsteps. However, when it comes to high impact noise levels, the floor is not able to reduce the noise.
Use Green Glue Beneath Your Flooring Materials
Green glue is a soundproofing adhesive glue that joins two surfaces together. It's made with polymers that absorb sound vibrations and turn them to heat energy. Green Glue does not act as a sound diffuser, absorber, or deadener. Instead, its soundproofs through sound damping system. It's generally applied between two different layers of soundproofing materials.
Buy either of the following Green Glues from Amazon.
Green Glue Noiseproofing Compound – 5 Gallon Bucket
(* = affiliate link / image source: Amazon partner program)
5 Gallon bucket covering approximately 385 square feet
Each box comes with installation instructions (in English and Spanish) and datasheets.
Green Glue is the simplest, most effective, and affordable soundproofing product currently on the market.
Green Glue is also one of the few products that greatly reduces both impact and airborne noise.
Case of Green Glue Noiseproofing Compound – 12 Tubes
(* = affiliate link / image source: Amazon partner program)
Sold in cases of 12 (29oz.) tubes per case.
Each case comes with installation instructions (in English and Spanish) and datasheets.
Better results for low frequencies
St. Gobain GGTAPE-1-7|16X100 Green Glue Noiseproofing Joist Tape
(* = affiliate link / image source: Amazon partner program)
Take no time at all to install and can be easily incorporated into flooring jobs
Eliminates Squeaking
Acts as a form of insulation to improve energy efficiency
5. Use Interlocking Exercise Mats for Your Gym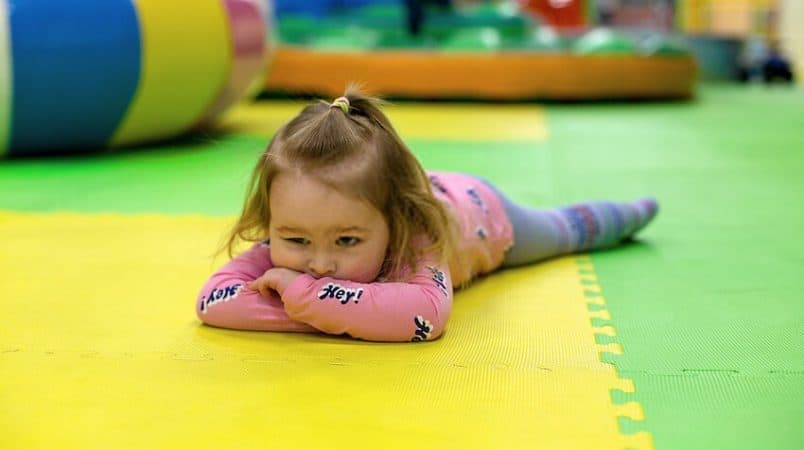 If you like exercising in the house, take full responsibility for dealing with the impact noise. As you jump, squat, or lift weights, the sound of your movement will pass through the floor.
This is the reason why it's essential to buy interlocking exercise mats and use them in your house. The mats will deaden all impact noises coming from your exercise. Consider buying any of the exercise mats below on Amazon.
(* = affiliate link / image source: Amazon partner program)
All-Purpose
High Density
Non-Slip Exercise Yoga Mat with Carrying Strap
BalanceFrom Puzzle Exercise Mat
(* = affiliate link / image source: Amazon partner program)
EVA Foam Interlocking Tiles for Exercise,
Gymnastics and Home Gym
Protective Flooring
Final Words
Say goodbye to nightmares of dealing with noisy neighbours. No more people will come back to knock your door. Thanks to soundproofing.
Therefore, start by understanding the type of noise you are dealing with in your house and apply any of the above techniques and apply it. Most importantly, buy soundproofing materials from Amazon. Choose any item that we have recommended. You won't regret the experience.