As an Amazon Associate, we earn from qualifying purchases at no extra cost to you.
As the world becomes noisy day after day, most people are looking for the best ways to soundproof their homes. In some states, fireproofing your home is a legal requirement also.
So, finding materials that can soundproof and fireproof your premises is a top priority to many homeowners.
You might be among the people who are looking for these two solutions in one. And already, you have heard about plasterboards.
Yes, if you are not sure, plasterboards can deliver these two benefits to you. However, to get the best results, you need to pick the right plasterboard for installing over your house.
Normal plasterboards are common. They are used mostly by people who would wish to fireproof their buildings. There is also an acoustic plasterboard. It doubles as a fireproofing and soundproofing material.
But is it really worth buying?
This is a critical question. Most people don't understand the difference between the two products. As a result, many people hesitate to choose the acoustic plasterboard over the normal plasterboard.
If you are not an expert with the boards, it's not an easy decision to make.
But you don't have to worry about that anymore. In this article, we will compare and contrast these two plasterboards. We will help you understand each plasterboard in detail. In the end, you will be able to make your own decision.
Let's get started.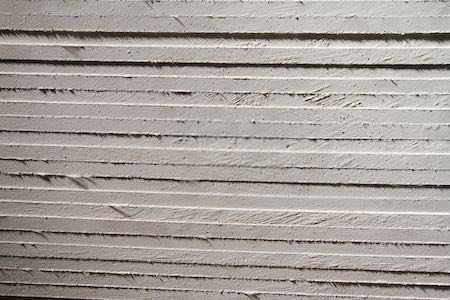 Acoustic Plasterboard
This is the most significant plasterboard among others. It's much thicker than other plasterboards. It's even thicker than the traditional counterpart.
Besides, the acoustic plasterboard has a higher density than most of the other plasterboard.
The thickness and density of the acoustic plasterboard is the main reason why it's used in soundproofing. Sound vibrations are not able to penetrate through the thick and dense particles of the plasterboard.
The acoustic drywall uses additional layers of sound-absorbing materials. However, the type of sound-absorbing materials varies from one acoustic plasterboard product to another.
For effectiveness, the manufacturers focus on improving the thickness of the plasterboard.
Normal Plasterboard
Just like the name suggests, normal plasterboard is ordinary with no special features. It's normally meant for ceilings and other ordinary tasks.
Normal plasterboard is a panel of gypsum (calcium sulfate dihydrate). Its usually pressed between a backer and a facer. As mentioned, it's used in the interior part of the ceilings and walls.
In most states, it's a requirement to have plasterboard installed over your building. This is a regulation that is responsible for fire resistance.
What's Better?
This answer depends on what you want to achieve. Both the normal and acoustic plasterboard serve different purposes.
However, if you want a plasterboard that will serve you well, we recommend you to buy an acoustic plasterboard.
With it, you will be assured of a better soundproofing experience. Also, it has better fire resistance components.
The only thing you will have to bear with is its cost. The acoustic plasterboard is expensive than the normal plasterboard. However, it's worth to pay every single coin over it. It's worth it.
Acoustic Plasterboard Review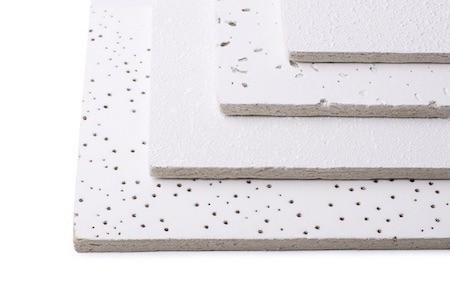 We have already mentioned that the plasterboard is more effective when it comes to sound insulation.
The colors of the plasterboard products differ. However, you can always expect one side of the acoustic plasterboard to be brown.
Sometimes the colors bring confusion when plastering. You might not be sure which side you would need to plaster.
Many house builders tend to plaster on the brown side while they apply paint on the ivory side. This is because it seems easier to apply paint on the ivory side.
However, if you do the opposite, there is no significant difference. It will give you the same results.
Weight is another thing that you might be confused about when it comes to acoustic plasterboard. The weight will affect different things over your wall or ceiling.
When it comes to weight, there is no one-size-fits-all answer. Different factors would determine the weight choice.
Majorly, the weight of the plasterboard will be determined by the materials used on either the wall or the ceiling. The thickness of the plasterboard will also determine the weight you need to measure for application.
So, in short, install an acoustic plasterboard that will match the weight of either your ceiling or walls. If you are not sure about the perfect weight to use in this case, consult with your contractor. They have much experience and knowledge in making the right decision.
Does Acoustic Plasterboard Perform Well in Soundproofing?
If you are not a soundproofing expert, you will wonder whether the acoustic plasterboard is effective in soundproofing. This especially when you want to decide between normal and acoustic plasterboard.
The simple answer is that it has a great impact on soundproofing. The effectiveness improves if the plasterboard is properly installed.
However, different things will affect the level of noise that the acoustic plasterboard will block. The room itself will determine many of these factors.
For instance, materials used to construct the room will highly determine the effectiveness of the acoustic plasterboard in soundproofing. Other factors would include the nature of the noise.
In short, you shouldn't entirely rely on the acoustic panel as the only technique to soundproof your house.
What Are The Other Common Types of Plasterboard?
In the market, there are different types of plasterboard. Each of these plasterboards has its unique uses.
The plasterboard is mostly made of gypsum material sandwiched between different paper layers. However, the type of gypsum material used on the plasterboard determines the type of plasterboard. This will also determine its use.
A drywall is used to improve room resistance and sound absorption. However, with time, other plasterboards have been developed for different purposes.
They include:
Moisture Resistant Plasterboard
As the name suggests, this is a plasterboard that uses waterproof materials. They use materials such as silicone or other waterproof materials. This plasterboard is similar to the foam-backed plasterboard.
The main purpose of the moisture-resistant plasterboard is to prevent condensation inside walls.
Moisture resistant plasterboard is purposely installed on wet areas such as the kitchen bathroom.
Foil-Backed Plasterboard
As mentioned, the foil-backed plasterboard has waterproof materials. It prevents condensation from happening on the walls. However, the foil-backed plasterboard has added an advantage of sound absorption.
If you are looking for plasterboard that will give you a better waterproofing experience, this is the plasterboard to buy. It's better. And also, it will block most of the noises that would pass through your wall.
So, if you are worried about bathroom noises and moisture, go ahead and buy this amazing foil-backed plasterboard.
Damp-Proof Board
This is a board that is similar to the normal plasterboard. The only difference is that it has damp proof membrane over the rear face. The membrane is usually colored. It's better than a normal plasterboard.
Impact Plasterboard
This is a plasterboard that is mostly used in public and commercial buildings. It's a stronger option than most of the other plasterboards.
When you think about durability, the plasterboard also does an awesome job. It's not easily damaged. It can withstand much impact that is caused by heavy traffic that frequents public and commercial buildings.
Fire Resistant Plasterboard
This is a plasterboard that has been manufactured specifically for fireproofing.
Multi-purpose Plasterboard
These are also called 4-in-1 plasterboards. As the name suggests, the multi-purpose plasterboard offers a solution to water, impact, sound, and fire.
However, due to their multi-purpose abilities, the plasterboard is more expensive than any other option. Despite the expense, it's worth the investment. It will solve all the problems that you would wish to deal with from your house.
It's important to note that all of the above types of plasterboard offer a certain level of fire resistance. This is because they have crystalline molecules as part of their composition.
Therefore, you should expect some level of fire protection from any plasterboard you choose to buy.
However, the fire-resistant feature will vary from one plasterboard to the other. Although every plasterboard will have crystalline molecules, some will have materials that offer better fire-resistant. So, when buying any plasterboard, pay attention to the material composition of the plasterboard.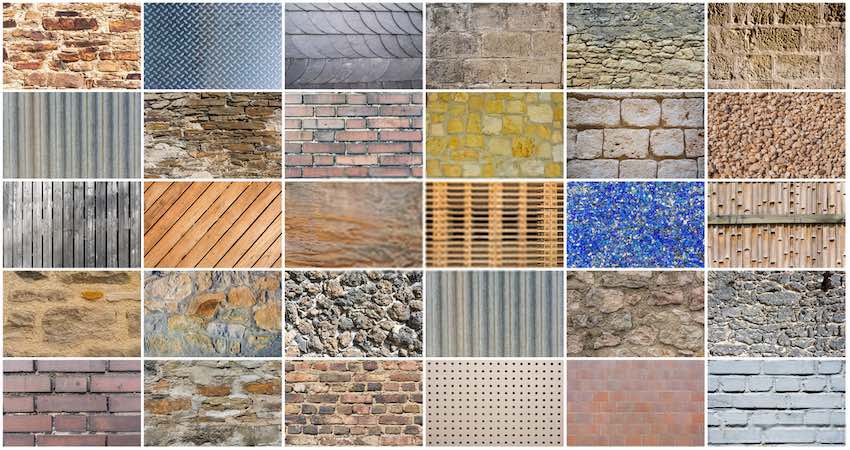 What Do I Need To Install Any Plasterboard?
Regardless of the type of plasterboard you choose to use, you are going to use different things to install it. Some of the things are obvious. However, some other important items could be easily forgotten.
Before you start the installation process, you need to ensure you have everything ready. Typically, you'll need to have the following items.
In most cases, you will need an adhesive to use with your plasterboard. There are different options to choose from. But none of the adhesives will beat the Green Glue.
We highly recommend it because, on itself, it has soundproofing abilities. It adds to the amount of sound absorption.
Drywall Screw
30%
(* = affiliate link / image source: Amazon partner program)
After putting up the drywall, you might need to use screws. It will hold the acoustic plasterboard better and firmly to the wall than any other adhesive.
When the screws are used together with the Green Glue, it gives the best experience ever.
However, ensure you get drywall screws. Click here to buy the drywall screws from Amazon today.
Screwdriver
24%
(* = affiliate link / image source: Amazon partner program)
If you are going to use Drywall Screws, you will need to have a screwdriver. It is advisable to pick a good quality screwdriver. Click here to buy a durable screwdriver.
A Stanley Knife
28%
(* = affiliate link / image source: Amazon partner program)
You will need to customize the size of your plasterboard. That means you will need to cut it to different sizes. And this is the reason you will need a Stanley knife to cut the plasterboard to different sizes.
Final Verdict
Plasterboards offer several benefits to your house. However, different plasterboards have different uses. Therefore, when deciding between normal plasterboard and acoustic plasterboard, you need first to understand why you need the plasterboard.
This will guide you to know which of these plasterboards is better.
If you are looking for a plasterboard that will soundproof your home, buy acoustic plasterboard, it also gives better-fireproofing features as compared to the normal plasterboard.
The acoustic plasterboard might cost you more money, but it's worth it. It is better buying than buying a normal plasterboard.
However, if you don't intend to soundproofing your house, you can just buy a normal plasterboard. At a low price, it will also give you some extent of fireproofing.